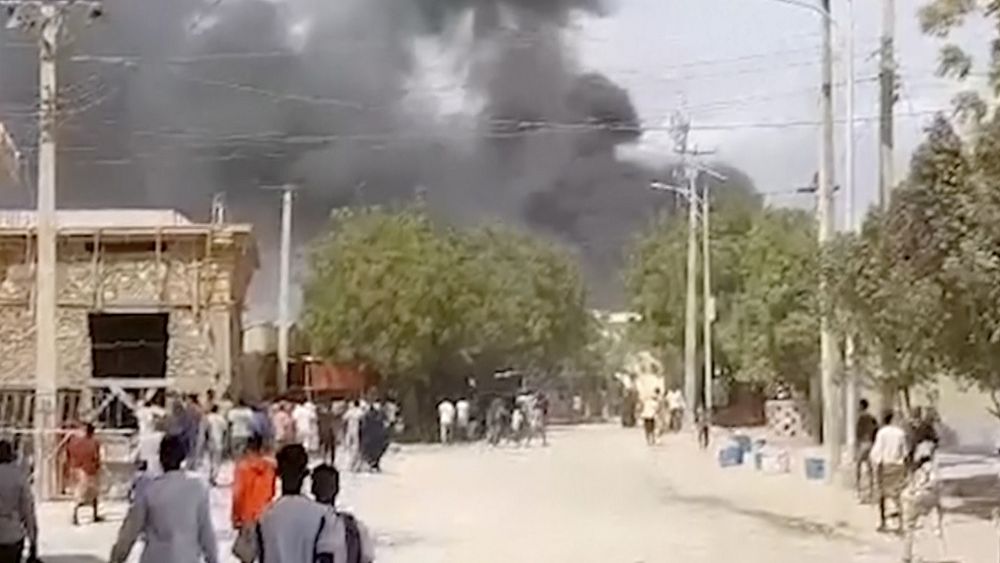 At least 15 people have been killed and over 40 more injured following a suicide attack in the town of Beledweyne, in central Somalia.
Police say the attack was carried out with a truck packed with explosives.
"We found the bodies of 13 people, most of them civilians who were nearby," police officer Ahmed Yare Adan told AFP.
"About 20 injured people have been sent to various hospitals", he added, saying he expected the toll to rise.
Buildings were said to have been hit by the bomb and residents remain trapped under the rubble.
This attack, which has not been claimed by any organisation, comes at a time when the Somali government admits having suffered "several significant setbacks" in its offensive against the radical Islamists Al-Shabaab.
This week, they asked the UN for a three-month postponement of the withdrawal of troops from the African Union planned for the end of September.
The government, supported by the international community, has been fighting the Al-Shabaab insurgency for more than 15 years.
It's a group affiliated with Al-Qaeda which says it wants to establish Islamic law in Somalia.
Elected in May 2022, President Hassan Sheikh Mohamud has promised a "total war" against Al-Shabaab.
Government forces and local militias, supported by the force of the African Union and American airstrikes, have been leading a military offensive in the centre of the country for more than a year.
Driven out of Somalia's main cities in 2011 and 2012, Al-Shabaab remains established in Somalia's vast rural areas, particularly in the centre and south of the country.
From there, they regularly carry out attacks against security, political and civilian targets.
Advertisement
The new Emirates Premium Economy has arrived on the latest Emirates A380
Get the best value from your summer holiday with exclusive offers and discounts across Dubai and the UAE with Emirates Pass