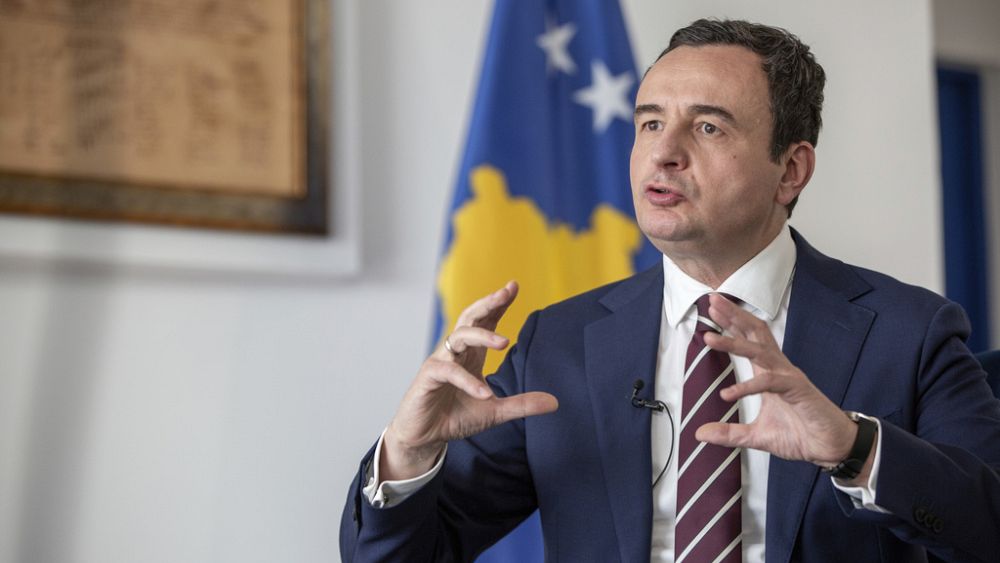 Kosovo's prime minister on Friday welcomed a NATO decision to bolster its troops in the volatile Balkan region, saying last weekend's shootout that left four people dead illustrates Serbia's attempts to destabilise its former province with the help of ally Russia.
"These people want to turn back time," Prime Minister Albin Kurti told The Associated Press. "They are in search of a time machine. They want to turn the clock back by 30 years. But that is not going to happen."
His comments came as Kosovo police raided several locations in a Serb-dominated area of the country's north, where recent violence left one Kosovo police officer and three Serb insurgents dead and further strained relations between Serbia and its former province.
Kosovo police said in a statement that they were conducting searches at five locations in three municipalities.
The operation was connected to a Sunday shootout between Serb insurgents and police officers in the village of Banjska in northern Kosovo.
The confrontation was one of the worst since Kosovo declared independence from Serbia in 2008, with Belgrade refusing to recognise the split.
NATO, which leads the KFOR peacekeeping force in Kosovo, announced Friday that it would beef up its presence.
"We need NATO because the border with Serbia is very long and the Serbian army has been recently strengthening its capacities and they have a lot of military equipment from both the Russian Federation and China," Kurti said.
Last Sunday, around 30 masked men opened fire on a police patrol near Banjska before breaking down the gates of a Serbian Orthodox monastery and barricading themselves inside with the priests and visiting pilgrims.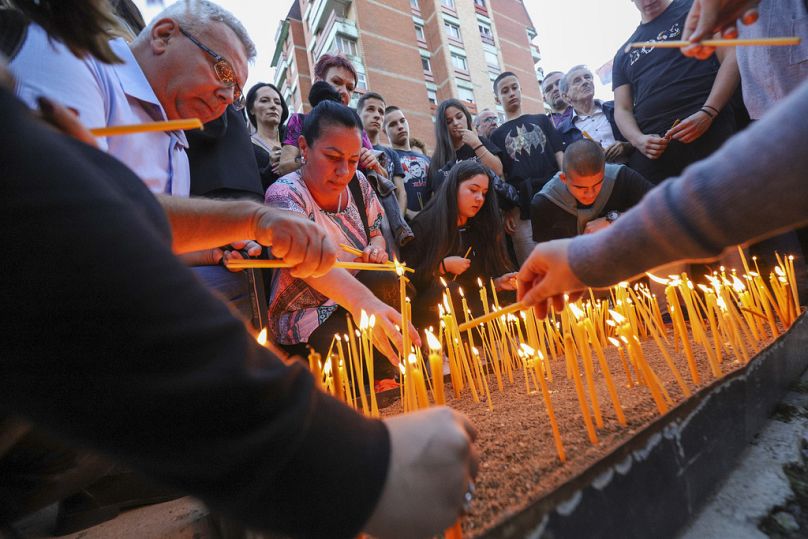 The 12-hour shootout that followed left one police officer and three gunmen dead.
Kosovo accuses Serbia of direct involvement in the clashes in Banjska, which the government in Belgrade denies.
The violence further raised tensions in the Balkan region at a time when European Union and US officials have been pushing for a deal that would normalise ties between Serbia and Kosovo.
A NATO bombing campaign on Serb positions in Kosovo and Serbia led to the end of their 1998-99 war.
The war left around 10,000 people dead, mostly Kosovo Albanians.
There are fears in the West that Russia, acting through Serbia, may want to destabilise the Balkans and shift at least some of the attention from Moscow's full-scale invasion of Ukraine.
Russia has voiced support for Serbia over the clashes, blaming the West for allegedly failing to protect Kosovo Serbs.
In February, Kurti and Serbian President Aleksandar Vučić gave their approval to a 10-point EU plan for normalising relations, but the two leaders have since distanced themselves from the agreement.
Advertisement
The new Emirates Premium Economy has arrived on the latest Emirates A380
Get the best value from your summer holiday with exclusive offers and discounts across Dubai and the UAE with Emirates Pass