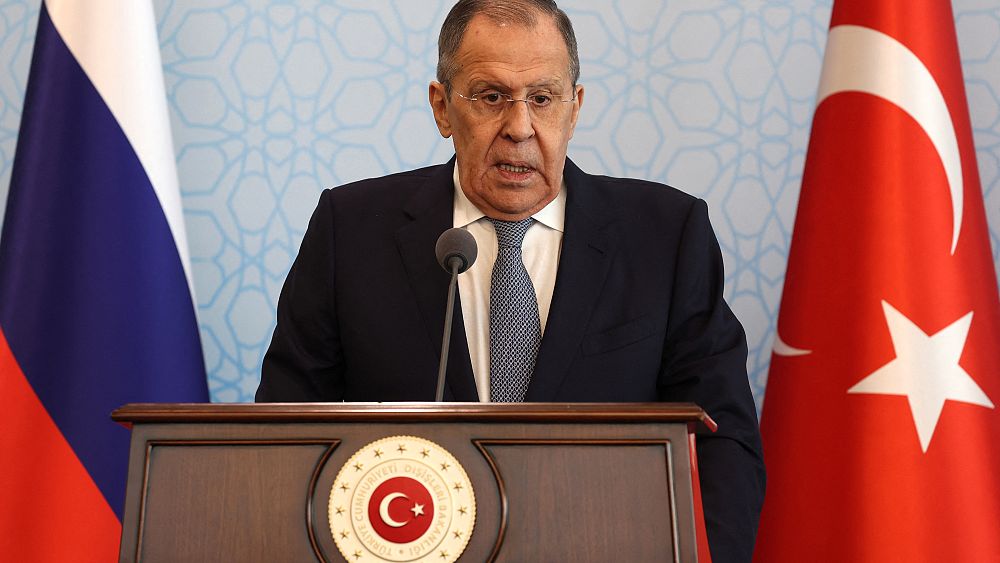 Peace negotiations on Ukraine are possible only if they aim at establishing a "new world order" without American domination, said Russian Foreign Minister Sergei Lavrov during a trip to Turkey on Friday.
"What should be discussed are what the principles of the new world order, which we all need, will be based on.," he said.
Lavrov added that instead of a one-sided world order, "Russia together with the overwhelming majority of other states is advocating that the new world order be based on the principles of the UN Charter, which, I emphasise once again, are directly violated by the collective West."
Lavrov is in Turkey to discuss the Ukraine grain deal
Lavrov is in Ankara for talks with his Turkish counterpart  Mevlüt Çavuşoğlu about the July 2022 grain deal that allowed the partial unblocking of ports and the exportation of agricultural products from Ukraine via the Black Sea.
Moscow blames European countries for ignoring part of the agreement about Russian grain exports. Lavrov says the need for this deal could be reassessed if Western countries don't revise their sanctions on Russian exports. 
NATO member Turkey is trying to persuade Russia and Ukraine to resume peace talks, hoping to build on diplomatic efforts made last year.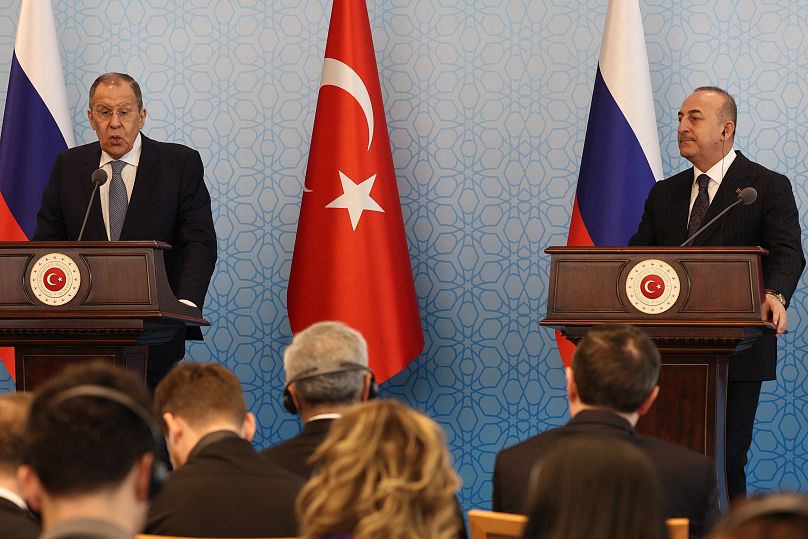 "Despite the complication of the international situation, the Russian-Turkish political dialogue, mainly at the level of the heads of the two states, continues," the Russian Foreign Ministry said in a statement issued before the start of Lavrov's visit.
The Russian Foreign Ministry said it agreed to extend the grain deal "as a goodwill gesture for another 60 days."
Turkey has requested a 120-day extension, in line with the original agreement. Ukraine is one of the world's leading grain producers.
The agreement negotiated by Ankara and the United Nations in July 2022 has so far allowed the export of more than 25 million tons of grain.
Diplomacy between Turkey and Russia remains firm. Russian President Vladimir Putin and his Turkish counterpart Recep Tayyip Erdoğan maintain close relations, either by telephone or in face-to-face meetings.
Advertisement
The new Emirates Premium Economy has arrived on the latest Emirates A380
Get the best value from your summer holiday with exclusive offers and discounts across Dubai and the UAE with Emirates Pass