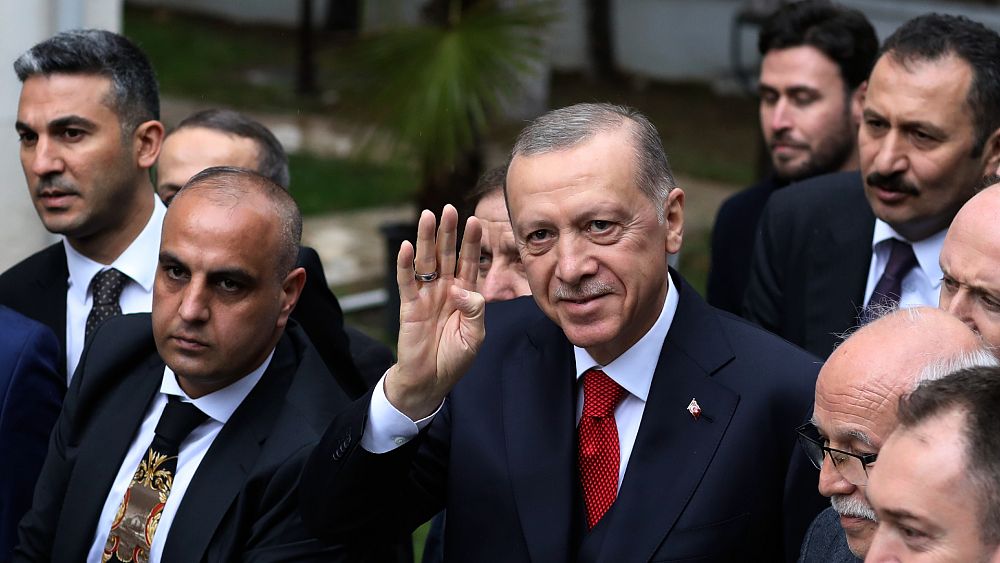 Turkish President Recep Tayyip Erdoğan launched his re-election campaign on Tuesday.  The vote will take place on May 14th.
He is expecting a visit from Vladimir Putin on April 27th, as his country prepares for the inauguration of its first Russian-built nuclear reactor.
The Kremlin has not confirmed the visit – which would take place a month after the International Criminal Court issued an arrest warrant for the Russian President.
But that does not mean that he couldn't visit Turkey, as the country is not part of the Treaty of Rome, which created the court. 
Erdoğan, who issued the invitation, was also one of the main negotiators behind a critical deal that unblocked the Black Sea for grain exports. 
But he appears to be navigating the waters of geopolitics without a clear course.
Ankara's relationship with Moscow and Kyiv
Ankara has had a complicated relationship with both Moscow and Kyiv since the start of the war in Ukraine. 
On one hand, Turkey – with the UN – helped open a safe sea corridor that mitigated fears of a food shortage threatening the entire globe. 
Since then, a thousand boats have already left Ukraine's ports with more than 23 million tons of cereals. Ankara has also supplied drones to the Ukrainian military.
On the other hand, Turkey was the only NATO country that did not comply with sanctions against Moscow. It has also strengthened energy cooperation with the country, and Russians will build its Akkuyu nuclear power plant. 
Turkey has also increased the amount of gas and oil it gets from Russia, which it then refines to sell to the European Union and the United States, according to international analysts from the Center for Research on Energy and Clean Air in Finland.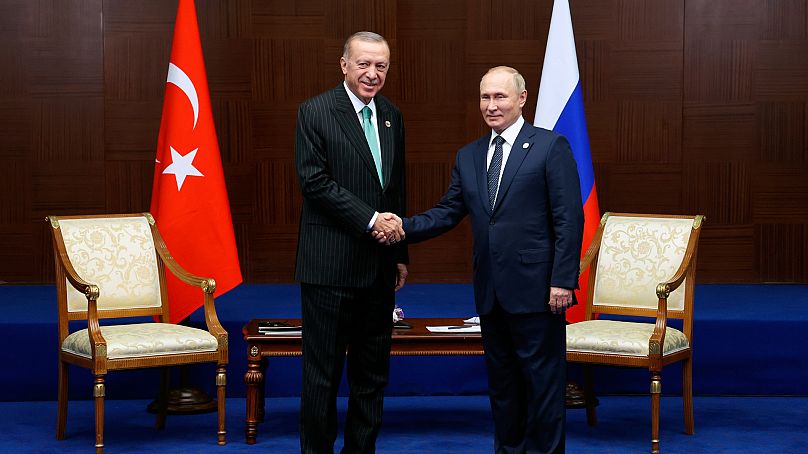 The war has thus transformed Erdoğan into a providential mediator, an act he has achieved without compromising his relationship with Putin, which he has also benefited from. 
"The challenge for Turkey is going to be to define itself, where it stands. There is an identity crisis, as far as I see, in Turkish international affairs," says Turkish economist Arda Tunca.
"If the opposition wins, Turkey is going to side with the West. It doesn't mean that the West is a perfect world. The West also has lots of problems, in terms of democracy, in terms of political rights.
"When you look at the situation in England, Hungary, and Poland. You don't see very nice pictures over there either. But at least the West has a tendency to have democratic structures."
NATO's rebel
While Turkey is a member of NATO, it commonly treads a separate path within the Atlantic Alliance. It has let Finland in, but it is also putting on a show of strength against Sweden, which it accuses of protecting terrorists. 
Last December, Erdoğan directly threatened to attack a NATO partner in response to what it claimed was a military build-up on the Greek islands in the eastern Aegean Sea. The Turkish president reportedly declared that "a missile could land in Athens". 
The dispute over territories in the Aegean Sea has been going on since 1996. Ankara wants to look for oil in the area, and Athens claims the territorial waters as its own. 
However, the devastating earthquakes that struck Turkey and Syria in February have changed Ankara's priorities. And although it seems a forgotten issue, Turkey does remain a candidate country for the European Union.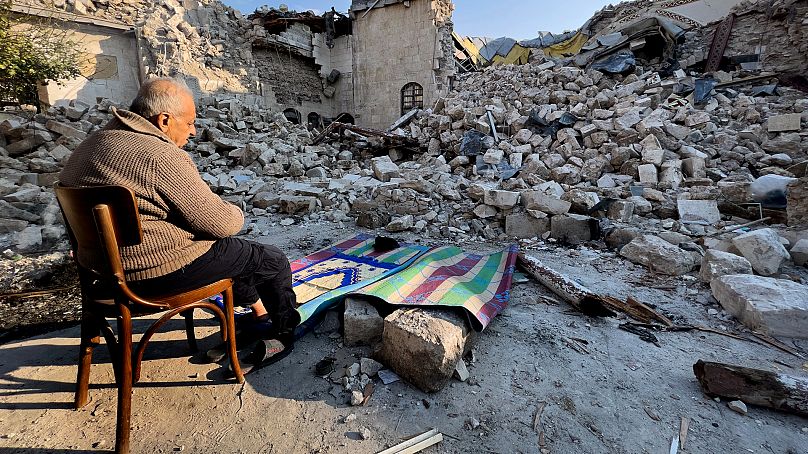 At the same time, some prominent EU figures have already raised concerns about the government in Ankara. In December, Nacho Sanchéz Amor, the European Parliament's rapporteur, said: "Geopolitics is not an excuse for a deficit of democracy." And he also spoke about the government's "lack of progress" and "authoritarianism" that is in confit with "the defence of democratic values".
According to Tunca: "People totally forgot that issue here in Turkey. It is obvious to many people, to many factions of society that membership in the EU is a dream, not a reality anymore. I don't see that both sides have a strong desire to come together and integrate those two sides under one umbrella."
However, the European Union needs Turkey when it comes to issues such as migration. 
There are around 4 million refugees in the country. Brussels has set up a financial mechanism that has already mobilised €6 billion for Ankara to stop them from reaching Greece, even if humanitarian conditions in the country raise questions. 
Erdoğan has been moving closer to Bashar al-Assad's government in Damascus and has already stated that he would like to see 1 million Syrian refugees repatriated.
Advertisement
The new Emirates Premium Economy has arrived on the latest Emirates A380
Get the best value from your summer holiday with exclusive offers and discounts across Dubai and the UAE with Emirates Pass