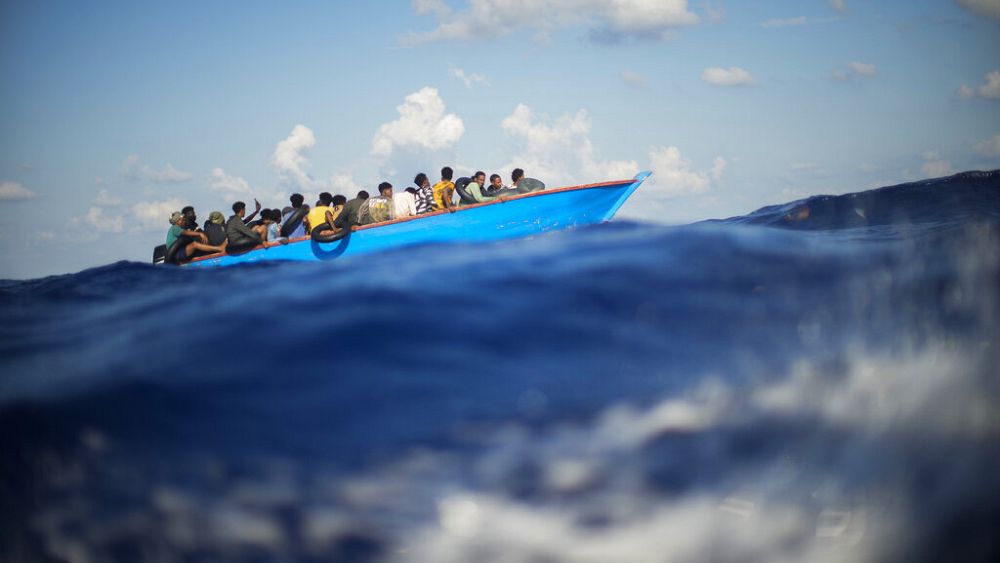 The first quarter of 2023 was the deadliest for migrants crossing the Mediterranean since 2017, with hundreds of lives lost trying to reach Europe, the UN said on Wednesday.
The United Nations' International Organization for Migration (IOM) estimated its figure of 441 deaths does not reflect the actual number of deaths in the sea, with many unknown and unaccounted for.
"With over 20,000 deaths recorded on this route since 2014, I fear that these deaths have been normalised," IOM warned, adding "delays and gaps in state-led search and rescue (SAR) operations are costing lives."
The UN body said delays in SAR operations have been a determining factor in at least six incidents since the beginning of the year, resulting in the deaths of at least 127 of the 441 people.
"The total lack of response during a seventh rescue operation cost the lives of at least 73 migrants," it said, pointing out that rescue efforts by NGOs have declined significantly in recent months.
Libya's Coast Guard has also reportedly fired shots towards humanitarian vessels to stop them from rescuing ships in distress. 
"The continuing humanitarian crisis in the central Mediterranean is intolerable," IOM chief Antonio Vitorino said.
In March, Italy's Coast Guard was accused of deliberately delaying a rescue, leading to the deaths of 30 people. It denies this allegation saying the migrant ship was outside of its area of responsibility. 
The UN agency's Missing Migrants Project is also investigating several cases of missing boats, where there are no traces of survivors, no debris and no SAR rescue operations have been carried out.
Some 300 people on board such boats are still missing, the organisation said.
"Saving lives at sea is a legal obligation for states," Vitorino continued.
"We need proactive coordination of States in search and rescue efforts. Guided by the spirit of shared responsibility and solidarity, we call on States to work together and strive to reduce the loss of life along migration routes." 
The number of migrants trying to enter Italy has tripled compared to last year, simultaneously causing an increase in the number of maritime accidents. 
A vessel carrying roughly 800 people on board was rescued on 11 April, more than 200 kilometres southeast of Sicily by the Italian Coast Guard with the assistance of a commercial vessel.
Another ship with around 400 migrants was reportedly adrift between Italy and Malta for two days before being reached the Italian Coast. 
Not all migrants from these ships have reached safety and disembarked in Italy yet.
Advertisement
The new Emirates Premium Economy has arrived on the latest Emirates A380
Get the best value from your summer holiday with exclusive offers and discounts across Dubai and the UAE with Emirates Pass