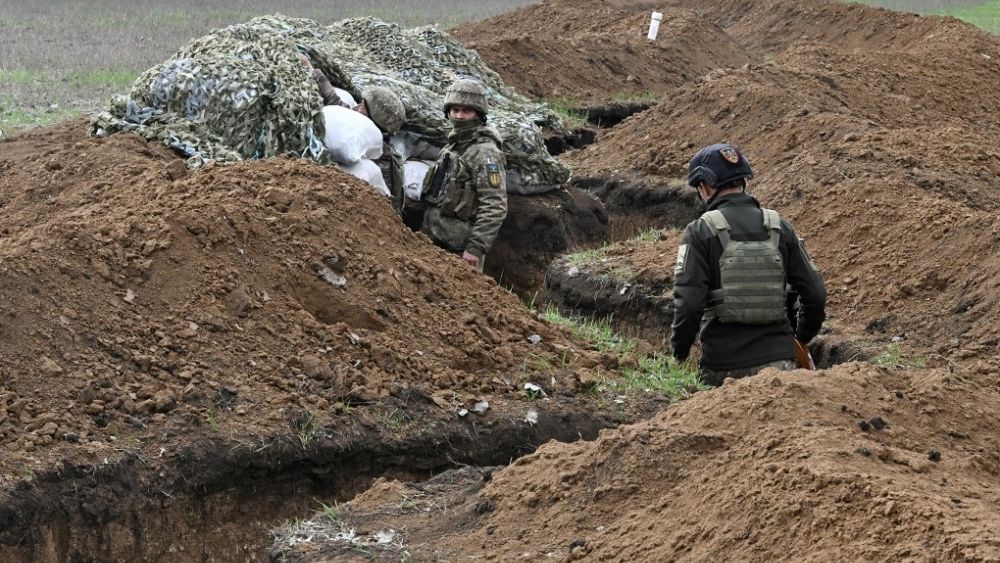 A Ukrainian counteroffensive is impossible as long as there are not enough light vehicles to accompany tanks on the battlefield, analysts told Euronews. 
They said without additional wheels, weapons and ammunition, the situation could not move from the current static trench warfare, similar to that of World War One, to combat manoeuvres and ground assaults.
Elcano Royal Institute defence analyst Félix Arteaga said tanks needed to go hand-in-hand with combat and transport vehicles like so-called "tank killers" the Bradleys and the Humvees.
"With the figures we have now, of course, neither the Russian side nor the Ukrainian side has the capacity to launch this offensive," he said.
"In the coming weeks, it does not seem feasible that one or the other can carry out an offensive like the one that is needed in order to break the defensive [Russian] positions." 
Fighting mainly in Donbas
With the battlefront in Ukraine effectively reduced to the Donbas area, Russia and Ukraine's armies are clashing without a predominant force capable of breaking through defensive positions.
Bradley Bowman, Director of the Foundation for Defense of Democracies in Washington, DC, told Euronews that a combined arms warfare is needed to "conduct offensive operations that could actually put the Russians into retreat and allow Ukrainians to reclaim some of their territories".
For more watch Euronews' report above.
Advertisement
The new Emirates Premium Economy has arrived on the latest Emirates A380
Get the best value from your summer holiday with exclusive offers and discounts across Dubai and the UAE with Emirates Pass