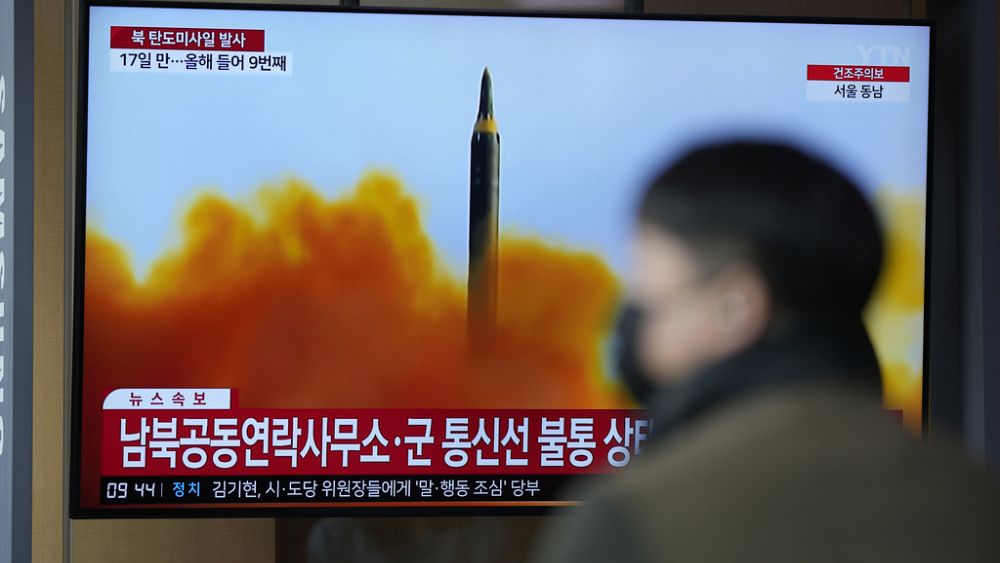 Japan's government urged Hokkaido residents to take shelter Thursday morning after a North Korean missile launch, but local officials later said the missile would not land near the northern region.
"Evacuate immediately. Evacuate immediately," the government said in an initial warning, telling residents of Hokkaido to take shelter in a building or underground.
The warning said the missile was expected to land around 8:00 am local time (2300 GMT).
But not long after, Asahikawa City in Hokkaido tweeted that there was no longer any concern of danger.
"After we confirmed the information, there is no possibility that the missile will fall on Hokkaido or areas around the region," the account said, citing the national government's emergency network.
The missile landed in waters off the east coast of the Korean Peninsula.
Japan's Chief Cabinet Secretary Hirokazu Matsuno told reporters the firing action was an "outrage that escalates the provocation to the entire international community."
One expert said the event was comparable to Russia launching a missile over Florida.
Last October, North Korea launched, without warning, a missile over Japan for the first time in five years.
In November, Kim Jong-un broke world records by firings as many as 22 rockets in one day.
An unnecessary scare
Many residents were critical of the decision to send the alert.
"What is the use of the J-Alert, which warns of a missile falling when you do not know where it will fall?" asked one Twitter user. "In the end, it serves no purpose other than to instil in the Japanese people the feeling that Japan is being targeted, and to scare them."
Another Twitter user said that even had the alert been warranted there would have been too little time to find shelter.
Advertisement
The new Emirates Premium Economy has arrived on the latest Emirates A380
Get the best value from your summer holiday with exclusive offers and discounts across Dubai and the UAE with Emirates Pass