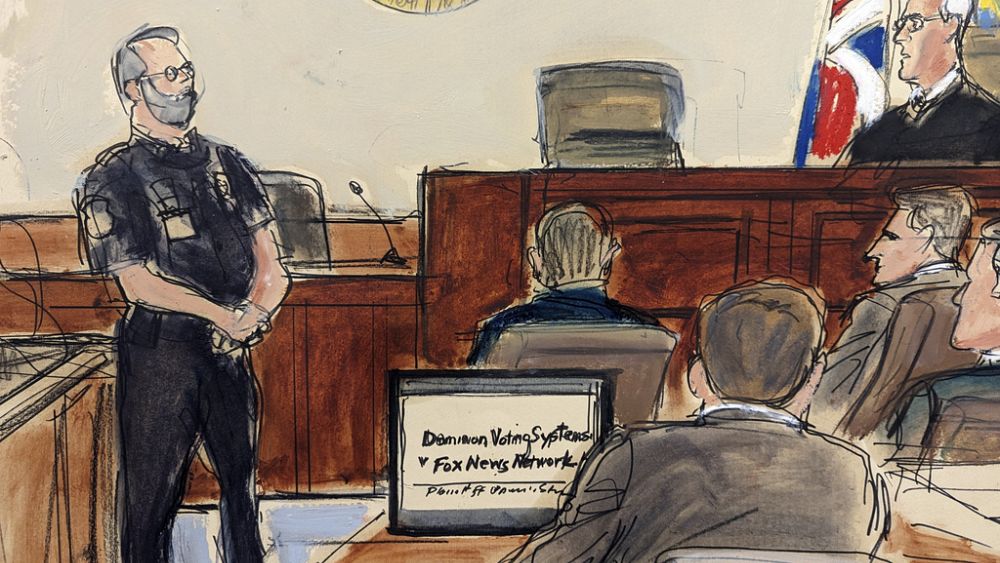 Fox News has agreed to pay nearly $800 million (€729 million) to avoid a trial that could have exposed how it promoted lies about the US 2020 presidential election. 
The TV channel paid $787.5 million (€718 million) to Dominion after the voting machine company argued its business was hit by Fox spreading false claims the vote had been rigged against Donald Trump. 
"The truth matters. Lies have consequences," Dominion lawyer Justin Nelson told reporters outside the courthouse in Delaware, after Superior Court Judge Eric Davis announced the deal. 
It marks an abrupt end to an embarrassing case that could have seen news baron Rupert Murdoch, who founded the right-wing network, having to testify.  
Fox did not apologise after the settlement, but acknowledged the court had ruled "certain claims about Dominion to be false."
"We are hopeful that our decision to resolve this dispute with Dominion amicably, instead of the acrimony of a divisive trial, allows the country to move forward from these issues," Fox said.
It remains unclear if there is any more to the deal than the money. 
Fox's lawyers and representatives offered no other comment or details about the settlement.
The deal concerns a bruising amount of money, even for a company as large as Fox, backed by billionaire Murdoch. 
It represents about one-quarter of the $2.96 billion (€2.70 billion) the company reported earning last year before interest, taxes, depreciation and amortisation — a figure often used to approximate a company's cash flow.
Coupled with other lawsuits in the pipeline, the agreement shows there is a real financial risk for the conservative media outlet, which traffics in conspiracy theories. 
What remains unknown is how much of a deterrent this will be. 
Even as the Dominion case loomed this spring, Fox's Tucker Carlson aired his alternate theories about what happened at the Jan. 6, 2021, insurrection against the White House.
Advertisement
The new Emirates Premium Economy has arrived on the latest Emirates A380
Get the best value from your summer holiday with exclusive offers and discounts across Dubai and the UAE with Emirates Pass