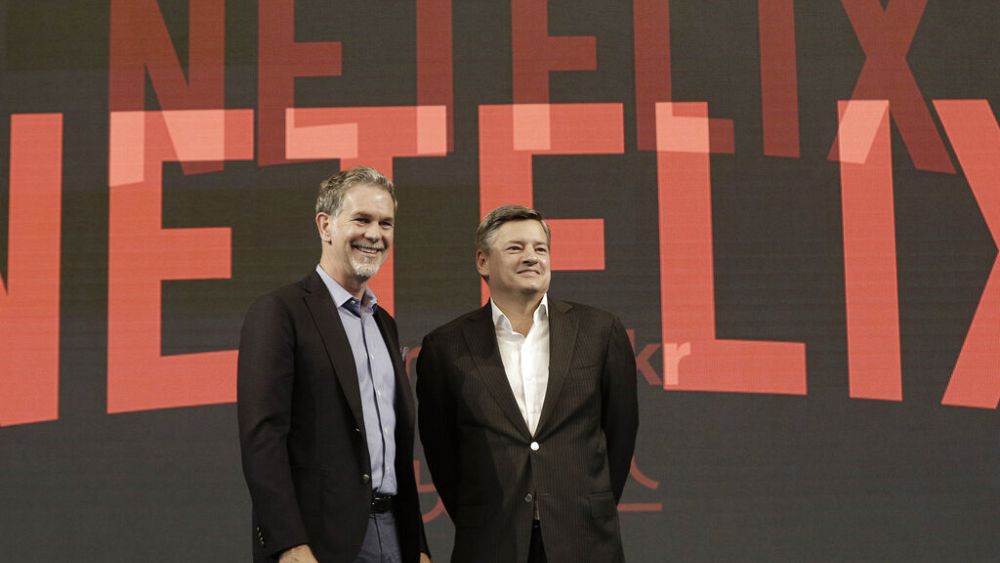 Netflix began the year with another burst in subscriber growth that eclipsed analysts' projections for the third consecutive quarter, providing further evidence the video streaming service has regained its momentum after a jarring downturn in customers prompted a shake up.
The 1.75 million gain in Netflix subscribers reported Tuesday for the January-March period was nearly 550,000 more than the average estimate among analysts surveyed by FactSet.
Although the subscriber increase was smaller than Netflix has historically reported for the first quarter, it was a stark contrast to the loss of 200,000 subscribers that the Los Gatos, California, company sustained at the same time last year.
Netflix earned $1.3 billion, or $2.88 per share, in the first quarter, an 18% decline from the same time last year. Even so, the per-share figure was slightly above analysts' forecast, according to FactSet. Revenue edged up 4% from last year to $8.16 billion, a notch below analyst estimates.
The unexpected erosion, marking Netflix's first quarterly losses in more than a decade, prompted management to roll out a low-priced version of its service that includes commercials, and to begin a crackdown on password sharing that's being imposed in phases. 
Management also stopped estimating how many subscribers it would pick up from one quarter to the next in an attempt to get Wall Street to focus more on its financial results rather than the size of its audience.
Netflix also announced that it is shutting down the DVD-by-mail service that launched the company a quarter-century ago. The service, which boasted more than 16 million US subscribers, had been steadily dwindling during the past decade and generated just $145.7 million in revenue last year.
Advertisement
The new Emirates Premium Economy has arrived on the latest Emirates A380
Get the best value from your summer holiday with exclusive offers and discounts across Dubai and the UAE with Emirates Pass