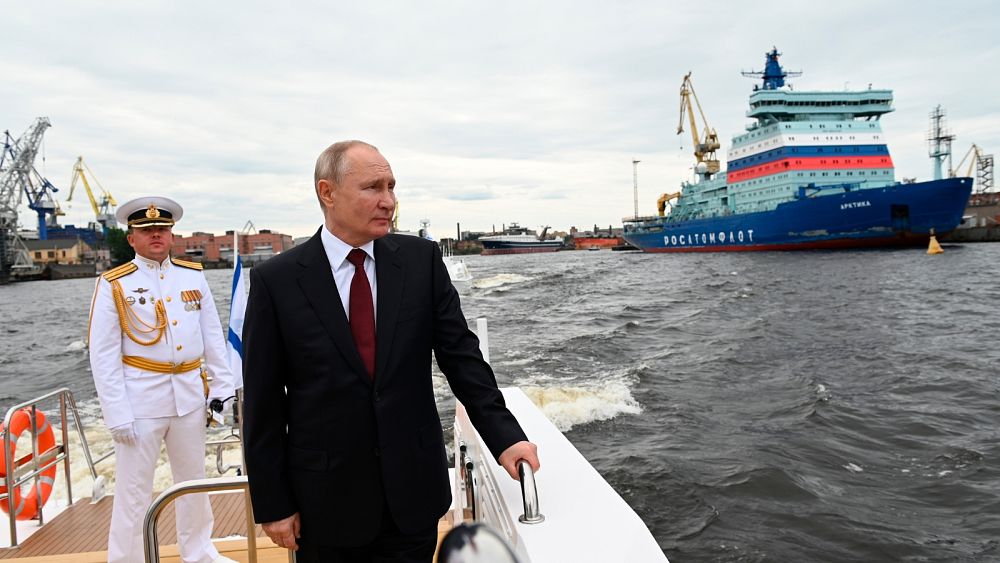 Russia is running a fleet of 'ghost ships' in the Baltic Sea with their transmitters turned off — as they map offshore wind farms, gas pipelines, power, and internet cables in the waters around the Nordic nations for possible sabotage attacks.  
Those are just some of the explosive claims made in a new documentary series called "The Shadow War," produced by public broadcasters from Sweden, Denmark, Finland and Norway, which looks at Russia's intelligence operations across the region. 
"In the event of a conflict with the West, they are ready and know where to intervene if they want to paralyze Danish society", Anders Henriksen from the Danish Police Intelligence Service (PET) was quoted as saying.
In one instance, the documentary-makers tracked a Russian research vessel called Admiral Vladimirsky in the Kattegat Strait. The ship's AIS transmitter, a system used to identify ships and their location, had been switched off, but journalists used encrypted radio traffic to follow it. 
One man on board was wearing a uniform, with a bulletproof vest and an assault rifle, as the ship sailed past wind farms in Scotland, England and the Netherlands. 
Experts say the intelligence information gathered on such voyages is sent straight back to the Kremlin. 
"This is a strategic capacity for Russia, which is considered very important and is controlled directly from Moscow," says Nils Andreas Stensønes, head of the Norwegian Intelligence Service.
The Admiral Vladimirsky was not the only ship identified carrying out apparent military or intelligence reconnaissance missions: journalists identified 50 Russian ships in the last decade with sailing patterns that took them over oil and gas fields, or close to NATO military exercises. 
How vulnerable is Europe's undersea infrastructure?
It's perhaps no surprise that Russia would carry out such extensive operations to chart critical undersea infrastructure, but the war in Ukraine has heightened tensions further still. 
"There is no doubt that security pertaining to critical Norwegian infrastructure has not been sufficient. Cables are very vulnerable and Russia has spent many years already mapping undersea communications cables and energy infrastructure," explained Karen-Anna Eggen, a PhD Fellow at the Norwegian Institute for Defence Studies. 
"They have also, through various economic cooperation, gained access to sensitive data, seismic data for example. Mapping is mainly done with so-called research vessels and fishing vessels, but they are also used to probe and disrupt, which I read as part of a broader preparation in case the security situation in the High North or Europe gets more tense," she to Euronews recently. 
Last year, after the Nord Stream pipeline was apparently targeted with explosives in the Baltic Sea, Norway tightened security on its offshore infrastructure amid fears of attacks. In April 2021 a section of undersea cable near the Norwegian island of Svalbard, used by researchers and the military, disappeared; while in December of the same year, one of two main cables which connect Svalbard to mainland Norway was also cut. 
Although no country admitted to these incidents, the same Russian fishing vessels were seen crossing the Svalbard cables multiple times before connections were cut. 
"This is a geopolitical important spot for Russia and Russian military activity. Of course, Russia denies any responsibility for the cable disruption, but it matches up in time, location and capacity," said Karen-Anna Eggen.
"This is a classical case of covert action with the intent to disrupt, create fear and test Norwegian response."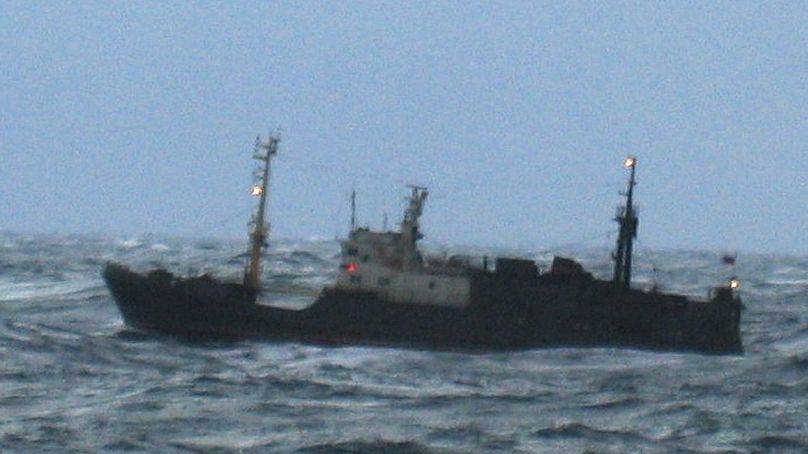 How the documentary came together
The new three-part "The Shadow War" documentary is thought to be the first time public broadcasters from four Nordic countries cooperated on an investigative project of this scale. 
The scale of what they uncovered surprised the journalists involved. 
"We started doing this research almost a year ago and it took quite a long time to map out what sort of data sources were available to us. we had some theories what was available, but now our project was really how can we do this in terms of 'big data', to cover it systematically," Håvard Gulldahl, the lead journalist at Norwegian broadcaster NRK, explained to Euronews. 
"I will say I was surprised how many ships might be involved in this activity. The scale surprised me, but also the timeframe that this has happened though. It is quite a bit longer than I had expected," he added. 
Gulldahl said that while civilian and military experts knew about the activities of the Russians, there has been a "paradigm shift" since the start of the war in Ukraine. 
"Activity that we previously interpreted as benign is not the case any more," he said.
Advertisement
The new Emirates Premium Economy has arrived on the latest Emirates A380
Get the best value from your summer holiday with exclusive offers and discounts across Dubai and the UAE with Emirates Pass