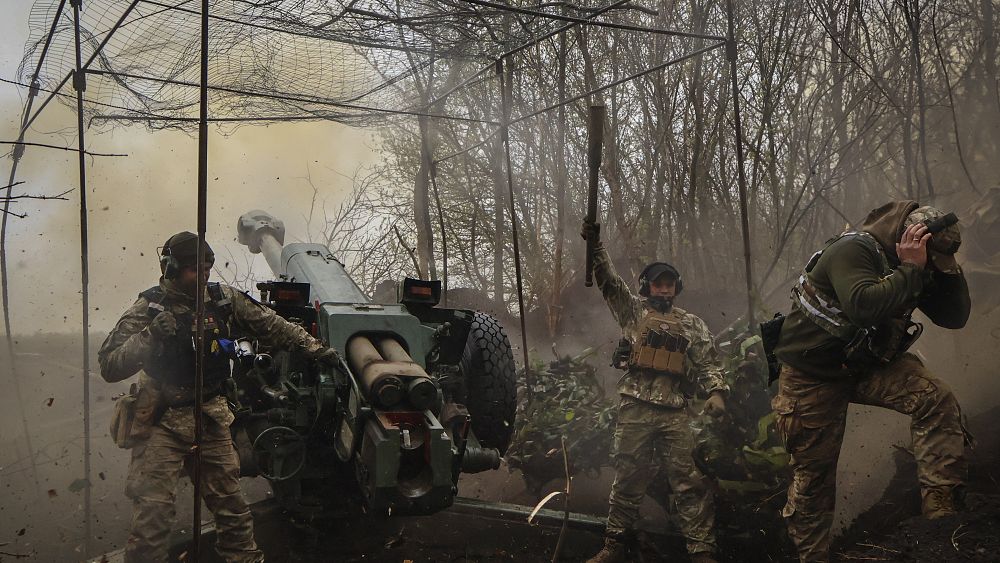 The US is sending Ukraine about $325 million in additional military aid, including an enormous amount of artillery rounds and ammunition as the launch of the spring offensive against Russian forces approaches, the Pentagon said Wednesday.
The US has declined to say exactly how much munitions will be sent to Ukraine, but the latest package resembles other recent deliveries, which included rockets for the High Mobility Artillery Rocket Systems, or HIMARS, and howitzers, as well as an array of other missiles and anti-tank ammunition. It will all be pulled from Pentagon stocks, so it can go quickly to the front lines.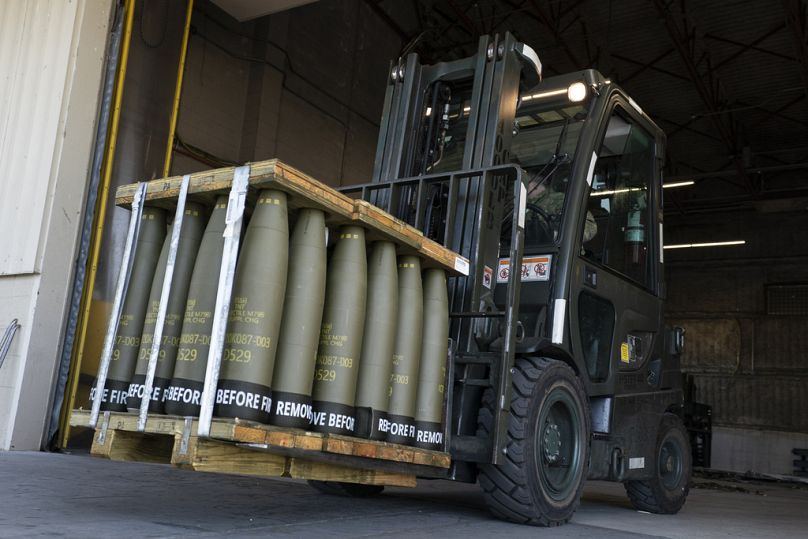 A Ukrainian official warned on Monday that it is only a matter of time before his country is militarily prepared to begin its counteroffensive. Oleksiy Danilov, the secretary of Ukraine's National Security and Defence Council, told The Associated Press in an interview in Kyiv that the offensive against Russian troops will start when Ukraine's troops are ready. And he said deliveries of armoured vehicles and ammunition are key to the launch.
The recent leak of classified information included a number of documents detailing the timeline for weapon deliveries to Ukraine and previously unreleased assessments about how quickly the Ukrainian military could run out of critical air-defence munitions. They included projections that missile stocks could be exhausted as soon as late this month or May, which would provide greater opportunities for devastating Russian air and artillery strikes.
Danilov echoed other Ukrainian leaders who said they didn't see the leak as gravely damaging future offensives, stressing that Ukraine doesn't share highly sensitive information with anyone.
The announcement of the new US aid comes before Friday's meeting in Germany of defence and military leaders from more than 50 countries to discuss and plan for future Ukraine security assistance. The Ukraine Contact Group was formed about a year ago by US Defense Secretary Lloyd Austin to better coordinate the military aid, weapons and training for Ukraine. Austin and Gen. Mark Milley, chairman of the U.S. Joint Chiefs of Staff, will both attend the meeting.
The new US aid package includes demolition munitions to clear routes, more than 9 million rounds of small arms ammunition, four logistics support vehicles, spare parts, and equipment for harbour security and maintenance and repair.
Officials have said the weapons and other equipment will help as Ukraine prepares to shift from what has been a long and bloody winter stalemate, focused on heavy fighting in Ukraine's east, particularly around the town of Bakhmut in the Donetsk province.
While the fighting has been brutal, not much territory has changed hands. Moscow controls about half of Donetsk, and capturing Bakhmut would be a stepping stone to seizing the remaining half.
This is the 36th package of Pentagon stocks to go to Ukraine since the war began in February 2022, and it brings the total US military aid to nearly $36 billion.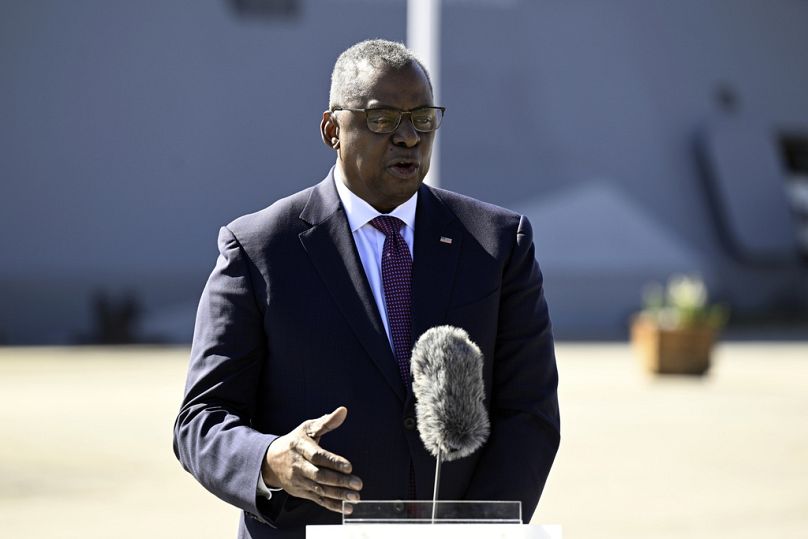 US Defence Secretary Lloyd Austin said Wednesday it's important that Turkey makes its decision to allow Sweden to join NATO "sooner versus later" and he "feels confident" it will happen before the alliance summit in July.
Speaking during a stop in Sweden, Austin declined, however, to say whether a recent deal to provide fighter jet upgrades to Turkey will provide enough incentive for Ankara to finally vote.
Advertisement
The new Emirates Premium Economy has arrived on the latest Emirates A380
Get the best value from your summer holiday with exclusive offers and discounts across Dubai and the UAE with Emirates Pass