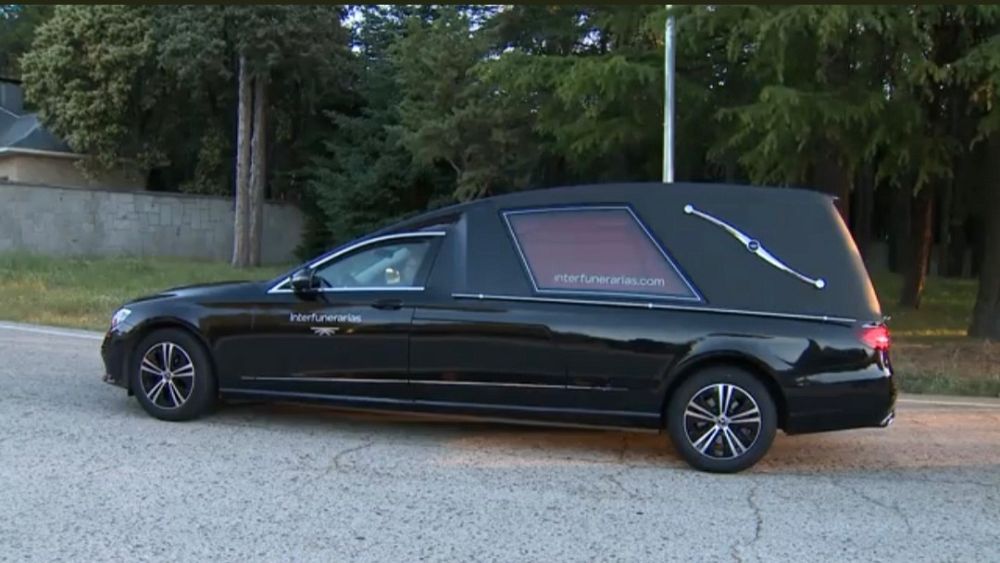 Spanish police clashed with supporters of Franco's former right-wing dictatorship on Monday after they broke through a security cordon outside the San Isidro cemetery in Madrid.
The site is to become the final resting place of the remains of the founder of Spain's fascist Falange Española party, Jose Antonio Primo de Rivera. 
Earlier, his family exhumed his remains from their original burial site in the Valley of the Fallen near the capital.
Primo de Rivera endorsed the Spanish nationalist military coup against the republic in 1936 which led to the civil war and ultimately the dictatorship of General Franco. 
Imprisoned before the start of the war, he was accused of conspiracy and military rebellion against the government of the republic and was sentenced to death and executed during the first months of the war.
During Franco's rule, he was revered as a martyr by nationalists and used as a tool of the Francoist propaganda apparatus.
In October 2022 the Valley of the Fallen was renamed the Valley of the Cuelgamuros. 
Franco himself was originally buried at the site after his death in 1975 however his remains were exhumed in 2019 after a drawn-out, contentious legal process.
For some, mainly elderly people in Spain, the civil war is still a divisive issue.
As Primo de Rivera's hearse left the Valley of Cuelgamuros, some right-wing supporters shouted "Arriba España."
Advertisement
The new Emirates Premium Economy has arrived on the latest Emirates A380
Get the best value from your summer holiday with exclusive offers and discounts across Dubai and the UAE with Emirates Pass