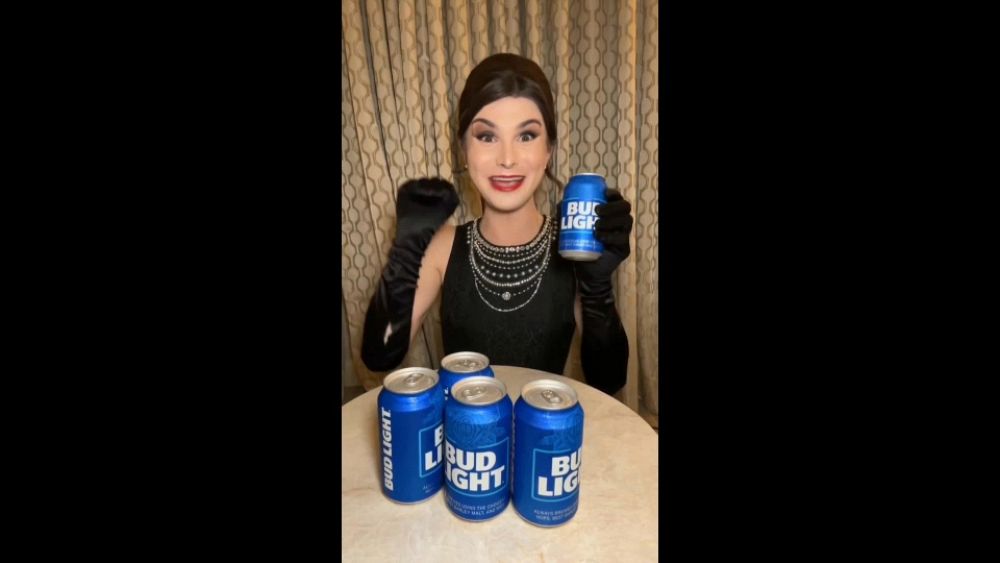 Conservatives in the US have called for a boycott of Bud Light beer after it partnered up with transgender influencer Dylan Mulvaney. 
Two marketing executives behind the campaign that caused so much controversy have reportedly been placed on a leave of absence, according to USA Today. 
It all started with this video of transgender actress Dylan Mulvaney announcing her collaboration with the American beer brand Bud Light. 
Little did Mulvaney or Anheuser-Busch – the parent company of Bud Light – imagine that an Instagram video could land them in the eye of an anti-trans storm. 
The hashtag #BoycottBudLight has been trending on various social media platforms these past 2 weeks. 
Videos also started popping up of people firing at cans of bud light beer and destroying any objects with the name of the brand. 
Country singer Kid Rock posted a video of himself opening fire on cases of Bud Light. 
The consequences for the company were immediate. Within two weeks, the price of Anheuser-Busch InBev stock has fallen about 3%. But it's still difficult to assess the financial impact of the boycott campaign. 
Several Budweiser factories across the country have been the target of bomb threats, including one based in Los Angeles. 
The controversy also lead to false information circulating on social media. Allegations claiming the CEO of Anheuser-Busch had resigned due to the controversy were widely shared on Twitter. 
But the source of these claims comes from a satirical website and the company has confirmed its head isn't resigning. 
Others said the whole marketing team had been fired but again this has been debunked by the Associated Press and other news outlets. 
Anheuser-Busch came out with a statement saying: "We never intended to be part of a discussion that divides people. We are in the business of bringing people together over a beer."
Many on the right were not appeased by the statement and are continuing to call for a boycott.
The controversy hasn't played well with the left either with some LGBTQ advocates also calling for a boycott from their side.
 They believe Anheuser-Busch isn't doing enough to defend the collaboration with Dylan Mulvaney.
Advertisement
The new Emirates Premium Economy has arrived on the latest Emirates A380
Get the best value from your summer holiday with exclusive offers and discounts across Dubai and the UAE with Emirates Pass