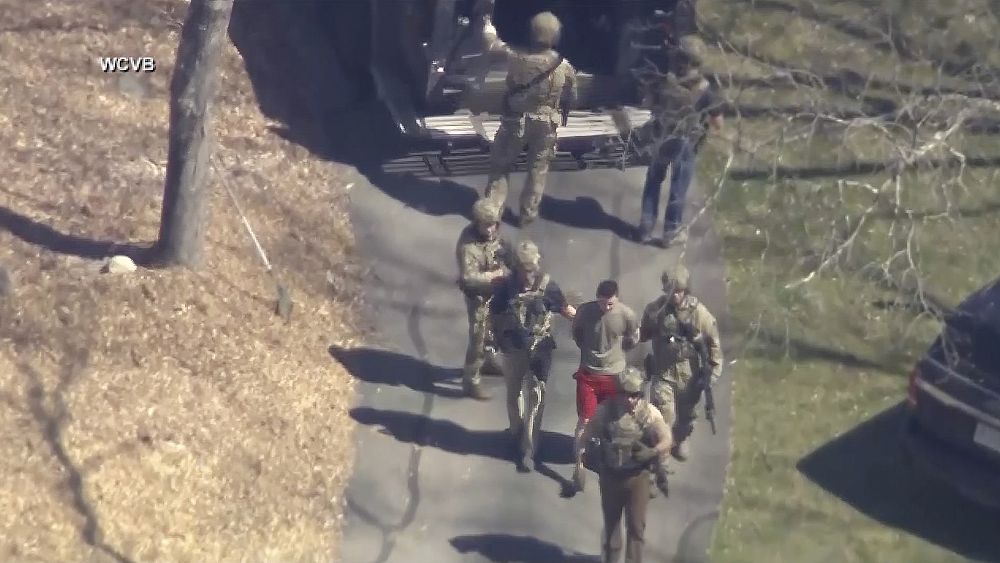 The American citizen facing charges for leaking classified documents about the ongoing invasion of Ukraine seems to have toyed with the idea of engaging in a mass shooting, court documents reveal.
According to messages he sent in the chat group, published in the motion by prosecutors in Boston to extend his pretrial detention, 21-year-old Jack Teixeira said that if he had it his way, he would "kill a [expletive] ton of people" because it would be "culling the weak minded."
In February of this year, Teixeira messaged the group saying he was tempted to turn a specific type of minivan into an "assassination van" and described wanting to conduct a shooting in a "crowded urban or suburban environment."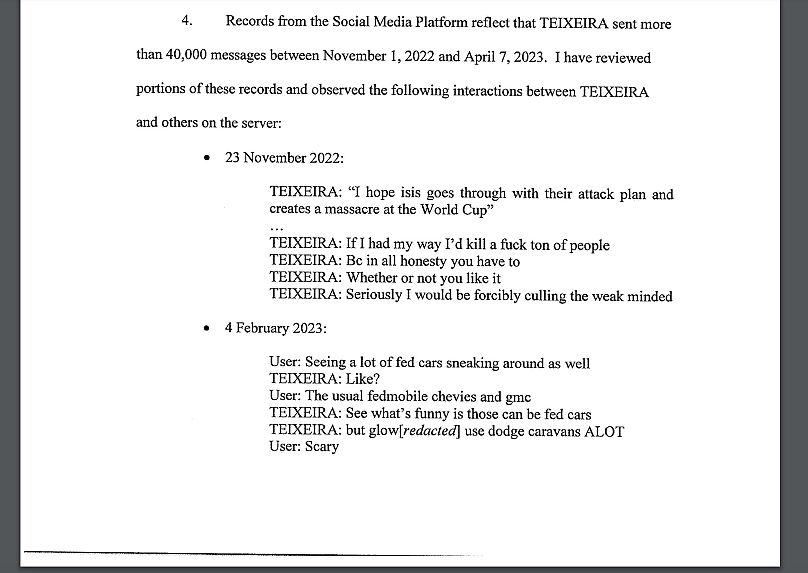 Earlier this month it was revealed that Teixeira had been sharing top secret and classified documents with a closed chat group on the Discord server, documents he had access to as an IT technician managing online security for the Otis Air National Guard Base in Cape Cod, Massachusetts.
After first sharing the contents in typed-up messages to the group, Teixeira took photographs of the document printouts and shared them as well. These photographs were then shared in bigger Discord groups, and eventually ended up on Russian Telegram channels before being reported on widely.
Biggest leak in Ukraine war
The leak has raised questions about the number of people within the US military and its agencies who have access to top secret and sensitive information.
Security experts believe that the leak could make NATO allies as well as the Ukrainian government more wary of sharing information on weapons deliveries and military tactics.
US officials have so far ruled out the possibility that Teixeira was acting on behalf of malign actors such as Russia or China. According to chats leaked from internet forums he was part of, Teixeira was spurred by wanting to impress the group of people he was chatting with.
He was arrested at his mother's home in Dighton, Massachusetts on 13 April and faces charges under the Espionage Act for retaining and transmitting national defense information without authorization and the unauthorized removal and retention of classified information.
Advertisement
The new Emirates Premium Economy has arrived on the latest Emirates A380
Get the best value from your summer holiday with exclusive offers and discounts across Dubai and the UAE with Emirates Pass