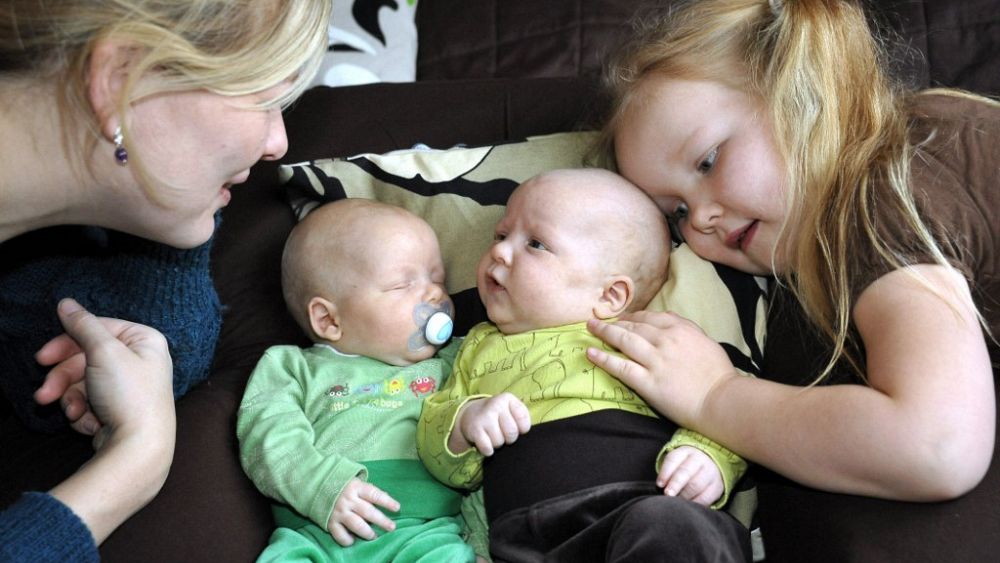 The glass ceiling is often seen as the benchmark of gender inequality in the labour market.
Economist Pauline Grosjean, in her book Patriarcapitalisme (Seuil, 2021) has shown that the 1980s were marked by tremendous economic progress for women. By the end of that decade, they had become, on average, more educated than men and had entered professions from which they had previously been excluded.
But there remains a glass ceiling – an invisible barrier preventing women from rising to the top – especially in the most prestigious and highly-paid professions. Grosjean argued that it's the structure of gender culture interacting with previously existing economic structures that causes inequalities to persist.
Impact of Motherhood on the gender pay gap
The gender gap in the workplace widens even more when a woman becomes a mother. We talked about some of the features of this period with the sociologist Marta Domínguez Folgueras of the Observatoire de Sociologique du Changement (OSC).
"Motherhood is a very important phase during which the gender gap widens because some women stop working," she told Euronews. 
"Women who've been dedicated to their careers are more likely than men to quit their jobs to take care of their children. Some change jobs, some go part-time. 
"They cannot devote the same amount of time to the labour market, while we don't see this in the case of men. Some studies even show that men tend to earn higher wages when parenthood arrives."
Parental leave or part-time work
Sociologists' research suggests that women who switch to a part-time job end up losing more in salary terms than those who go for short-term parental leave from a full-time job.
"We did the research in Spain," Domínguez Folgueras explained.
"Both women and men can take parental leave there. But we analysed women. They can take full parental leave, but it is unpaid – while some choose to work part-time. We found that they end up losing more than if they took full parental leave. Yes, they stop working, but they take a short vacation – for six months or a year."
Where in Europe is it best to be a working mother?
The policy of the EU countries to support working mothers differs greatly from country to country.
"The Scandinavian countries are usually called the most caring for women, although there is no complete equality there," says Domínguez Folgueras. 
"But there the system seems to work better, it is more flexible. There, for example, parents can take a few vacation days or a few weeks whenever they want, but not necessarily for a long period of time, at the same time. And these vacations are paid. And in countries where holidays are paid, men don't end up earning much more. And the losses are generally distributed more randomly. The countries that perform best are the ones that think about female labour force participation, the gender gap, etc."
In the United Kingdom, maternity leave lasts one year, although it is not paid in full. And in some other countries, leave is first fully paid and then the payments are reduced. The final weeks might not be paid at all. This encourages women to take shorter vacations, but at the same time gives them the opportunity to take longer ones if resources allow.
Demographics and motherhood
Many European countries have demographic problems. It would be logical to assume that such countries are pursuing a better maternity support policy.
But Dominguez Folgeras says it is not the case: "It is difficult to come to such a conclusion. So, some countries in Europe with higher birth rates – such as France – have a pretty good policy. But in countries with very low fertility rates, such as Italy, such generous support is not available. And in the Scandinavian countries with a relatively high birth rate, there is also a very good policy to support motherhood."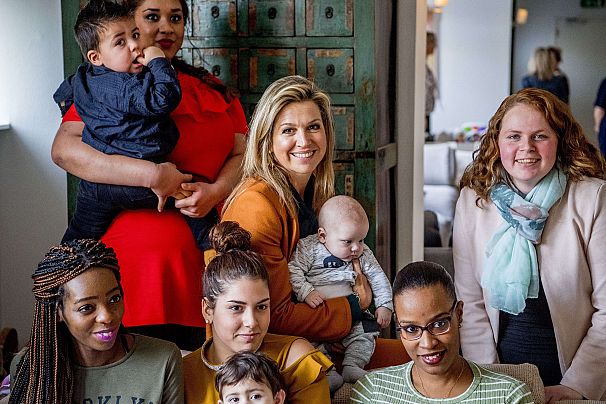 The impact of working from home
The pandemic and lockdown have brought with them increased use of online work from home, and this has sparked a lot of discussion about whether this can help create a better environment for working mothers.
"Of course, if you work from home, then at least you don't waste time commuting to work, and that makes your life as a parent a little easier," Dominguez Folgeras told Euronews. 
"But some studies show that men and women have different working conditions when they work from home. For example, men during COVID were more likely than women to work in a separate room, and women were more likely to stay in the same room with their children. This means they are more likely to be interrupted and distracted."
The gap is narrowing
Despite persistent inequalities, Dominguez Folgeras said the gap was narrowing.
"We have fairly good data showing that over the past half-century, women have changed, they are spending less time on housework and more time on paid work;" she said. 
"And men have slightly increased the time they spend on unpaid work. Thus, the gap is narrowing. But this is mainly due to changes in the behaviour of women. I would say that the area in which we are seeing the most changes is childcare. Men are now more involved in childcare."
But more work is needed, especially when it comes to ingrained attitudes. "There are many other things that affect inequality," Folgeras continued. "For example, employers may treat employees differently if they spend more time with their families. So the whole society really needs to change."
Advertisement
The new Emirates Premium Economy has arrived on the latest Emirates A380
Get the best value from your summer holiday with exclusive offers and discounts across Dubai and the UAE with Emirates Pass