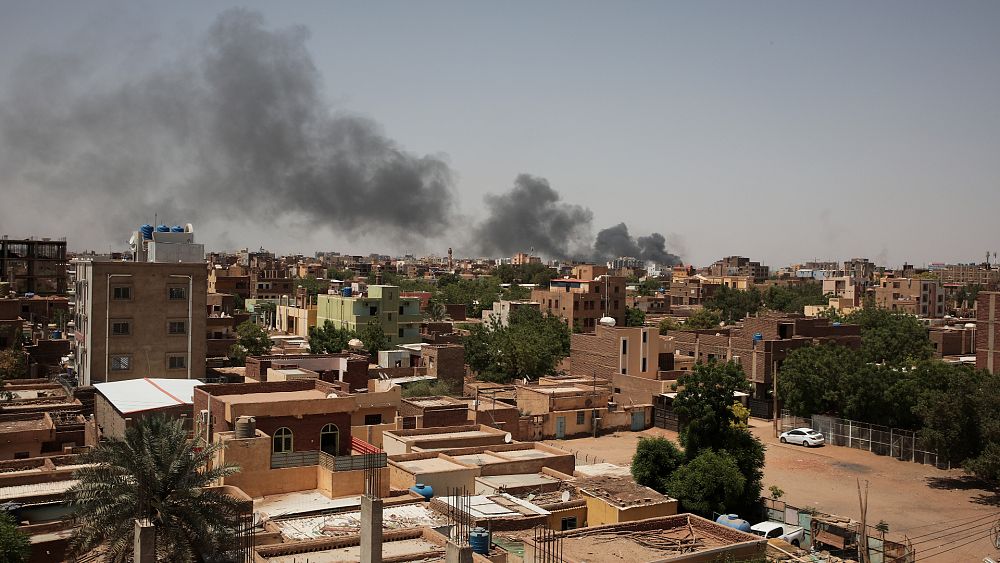 Fighting continued in Khartoum and other parts of Sudan on Monday, as truce negotiations between two rival generals stalled in Saudi Arabia. 
The negotiations, the first between the Sudanese military and the paramilitary Rapid Support Forces, or RSF, since the fighting broke out on 15 April, were underway in Saudi Arabia's coastal city of Jeddah, according to a joint Saudi-American statement.
The talks are part of a diplomatic initiative proposed by Saudi Arabia and the US that aims to stop the fighting. 
In Sudan's capital, five million people are barricaded in their homes without water, electricity or enough food. At least 481 civilians have been killed in the city since fighting began last month, according to a statement by Sudan's Doctors Syndicate. 
More than 2,560 people have been wounded.
Virtually no hospitals are functioning in Khartoum and Darfur, another region badly affected by the clashes, and most humanitarian supplies have been bombed or looted. 
"The main premises of the World Food Programme have been looted," Farhan Haq, a spokesperson for UN Secretary-General Antonio Guterres, said Monday. He also denounced the "massive" looting in the country, where one in three people was already suffering from hunger before the fighting began.  
Despite the humanitarian situation on the ground, the talks in Jeddah have so far failed to produce "major progress", a Saudi diplomat told AFP on the second day of talks. 
According to Kholood Khair, a Sudan expert, the lack of results from the negotiations is not surprising. With these talks, the two sides are seeking above all "to attract the good graces of the Saudis and the Americans, rather than to reach an agreement," she said. 
Watch Euronews' full report in the video player above.