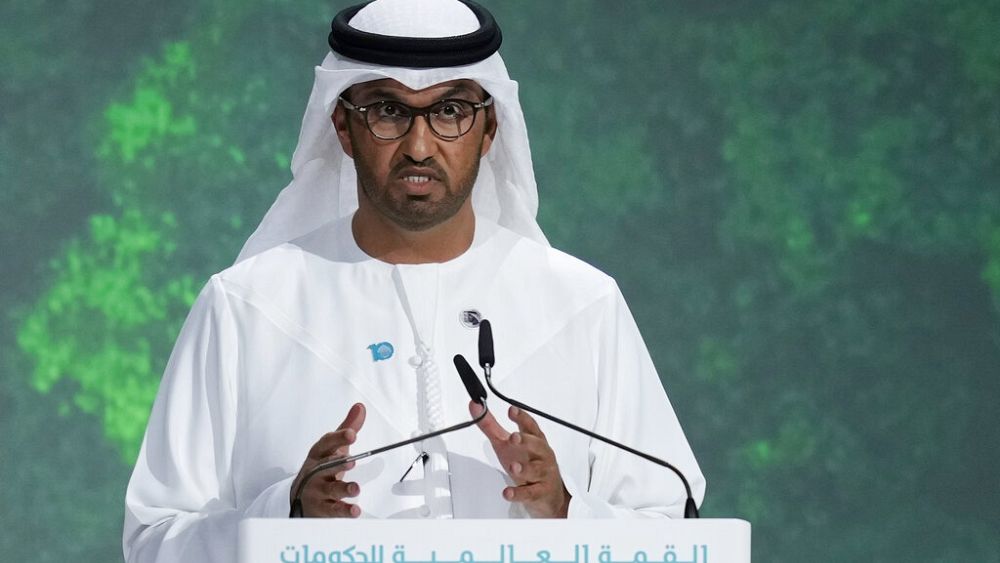 More than 130 lawmakers from the United States and Europe are calling for oil executive Sultan Al Jaber to be removed as president of this year's COP28 climate conference.
In a joint letter addressed to the UN, EU Commission President Ursula von der Leyen and President Joe Biden, the lawmakers warn of fossil fuel companies exerting "undue influence" over the talks due to begin in the United Arab Emirates at the end of November. 
"The decision to name as president of COP28 the chief executive of one of the world's largest oil and gas companies — a company that has recently announced plans to add 7.6 billion barrels of oil to its production in the coming years, representing the fifth largest increase in the world — risks undermining the negotiations."
About three dozen US senators and House members signed the letter, including both progressive and mainstream Democrats and independents. 
Signatories from the European Parliament mostly came from members of the Greens, Social Democrats and the Left, but also from independents and one conservative lawmaker.
Citing the presence of hundreds of oil and gas industry lobbyists at last year's climate talks in Egypt, the lawmakers also called on leaders to "take immediate steps to limit the influence of polluting industries, particularly major fossil fuel industry players whose business strategies lie at clear odds with the central goals" of the 2015 Paris climate accord.  
Trusted confidant of UAE's ruling family
Al Jaber runs the state-owned Abu Dhabi National Oil Company (ADNOC). It is accepted that the host nation for the COP talks names the conference president. Al Jaber is a trusted confidant of the UAE's ruling family. 
Al-Jaber's office responded to the letter by pointing to his experience attending 11 past UN climate conferences, his pledge to shift ADNOC's business away from fossil fuels and his role in founding Masdar, a renewable energy company.
"We believe that Dr Sultan's experience as an engineer, working across the energy spectrum, coupled with his experience as a senior global industry leader, are assets that will help drive the UAE's transformative approach to COP28," it said.
EU and US leaders have so far backed Al Jaber's appointment and a COP spokesperson has defended him, noting his "20-year career and experience as an engineer, working across the energy spectrum."
US climate envoy John Kerry has in the past described al-Jaber as a "terrific choice" to chair the talks.
Advertisement
The new Emirates Premium Economy has arrived on the latest Emirates A380
Get the best value from your summer holiday with exclusive offers and discounts across Dubai and the UAE with Emirates Pass