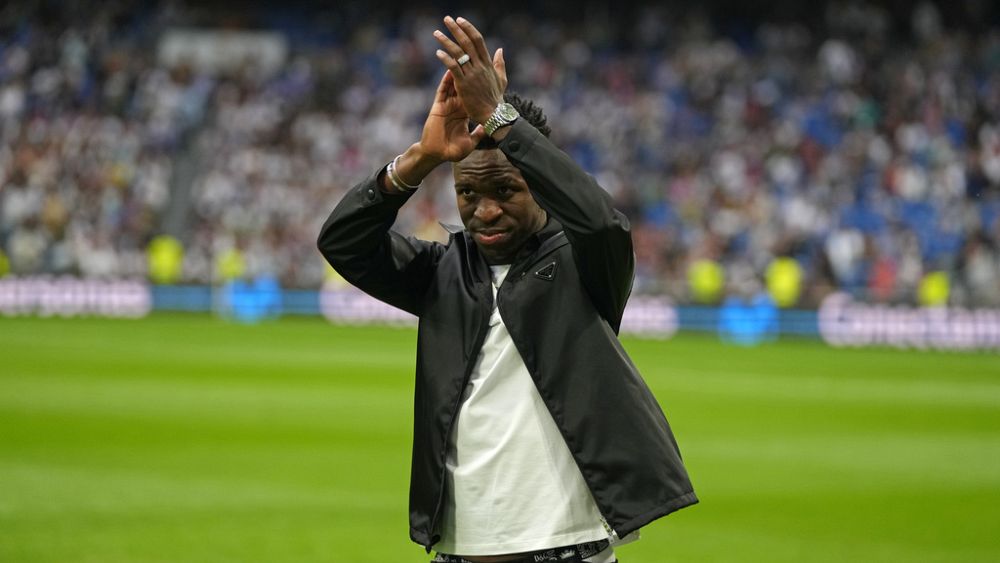 The stands at Mestalla, Valencia's football stadium, could be heard on Sunday chanting insults against Real Madrid striker Vinícius Júnior.
It was not the first time the Brazilian-born player had to deal with this, nor was it the only case of racism in Spain's La Liga in recent years.
Vinicius exploded as fans started chanting "monkey" at him after the match was temporarily stopped.
"Today, in Brazil, Spain is known as a country of racists," he said following the game, suggesting the country had a problem with racism.
The Spanish Ministry of Equality was quick to make its move.
Along with its Brazilian counterpart, they launched a joint statement condemning racist attitudes and stressing they are "intolerable in a democracy".
Headed by Irene Montero, the Ministry wants to take a step further and has just announced plans to pass a future anti-racism law.
It would amend existing legislation setting out harsher sentences for those who discriminate against minority groups.
Fines will range from 300 to 500,000 euros, prison sentences will be tougher and modifications will be included in the Penal Code.
Although the Ministry's work started a year ago, the draft has been pushed forward after racist chants were hurled at the footballer.
Montero has called on the Socialist Party, the majority group in the Spanish government coalition, to "get involved once and for all" because the law "makes it possible to get to the root of the problem".
Vinícius's case has shaken Spain, but without the support of the Socialists the law will not begin its parliamentary process.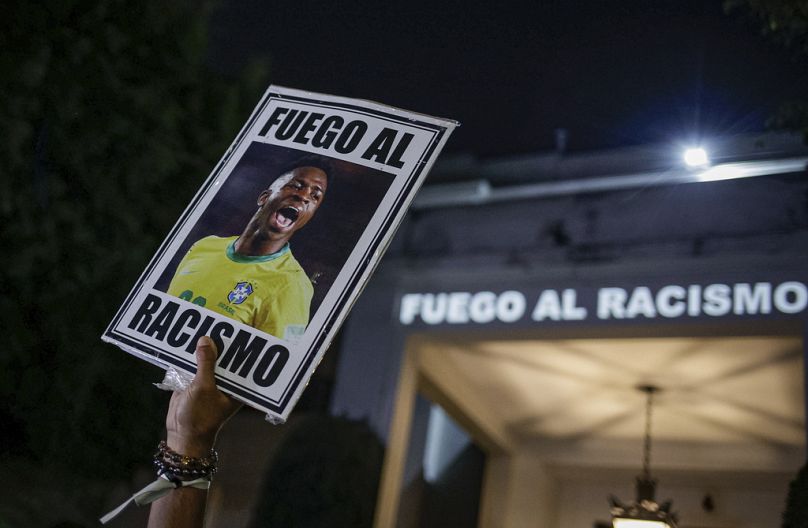 Will Spain pass tougher sanctions against racism?
The new proposal will divide economic sanctions into three categories: minor, serious and very serious.
Racist abusive expressions against people who are working on public or private services will fall into the first category, increasing the fines up to 10,000 euros.
The amendment will also address 'real estate racism', one of the major problems facing the migrant community in Spain. 
Reports claim that more and more landlords are refusing to rent properties to migrants, making it harder for them to access decent housing.
Sanctions up to 40,000 euros will be issued to landlords who "refuse an offer to buy or rent, or impede and deny the purchase or rental of a property" for discriminatory reasons.
Equal treatment in the workforce is also one of the Ministry's main concerns.
Last year 700,000 workers reported discrimination in Spain, according to Eurostat. Statistics showed that discrimination based on origin was the second most common reason. 
An issue affecting even the children of migrants born in the country. Migrant workers account for 25% of reported cases. 
This is why the new piece of legislation seeks to penalise discrimination taking place during the job selection process with fines of up to 40,000 euros.
Under the current Spanish penal code, employment discrimination is punished with up to two years of prison. The Ministry is assessing to criminalise occupational segregation when it affects a whole group of people.
Several Latino groups have lately reported that, upon arrival in Spain, they were told not to be discouraged in their employment search, as cleaning services are constantly looking for Latina women.
Reprisals after reporting discriminatory treatment and refusing to help or treat those who have suffered any kind of racist discrimination will be considered very serious offences, with fines reaching half a million euros.
Educating against discrimination
While jurists claim that the current legislation in Spain is enough, stressing the only problem is that it is often not implemented, the Ministry of Equality is pursuing a tightening of the law.
To ensure that judicial bodies are aware of the problem and can enforce the law, there will be education and training for teachers in judicial and prosecutorial careers.
In addition, racism and racial or ethnic discrimination will become part of the educational curriculum.
The new legislation includes an amendment of the education law to introduce 'the study and respect for other cultures'. These include the Roma people, the African community and the Jewish people.
It also urges schools to pay more attention to pupils who may be discriminated against and establishes a percentage to know when racial segregation is taking place. 
This will occur when the percentage of migrant children exceeds 50% in each classroom.
Euronews has contacted the Ministry of Equality for comments.
Advertisement
The new Emirates Premium Economy has arrived on the latest Emirates A380
Get the best value from your summer holiday with exclusive offers and discounts across Dubai and the UAE with Emirates Pass