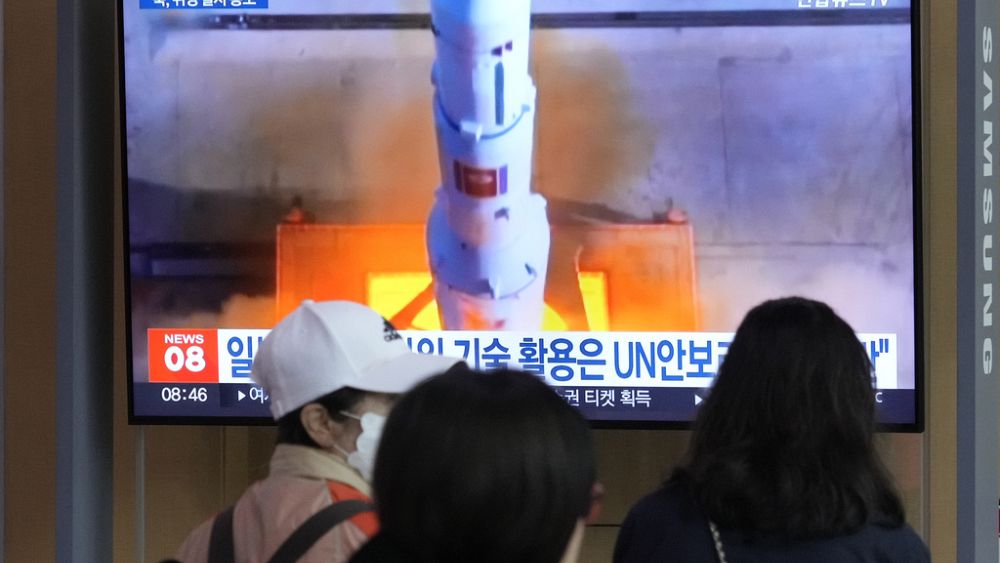 The announcement comes after leader Kim Jong Un was seen inspecting the device and approved the nation's "future action plan" earlier this month. 
The Japanese Coast Guard is on alert and said the notice received gave a launch window between the 31st of May and the 1st of June. The document also added that the launch may affect waters in the Yellow Sea, East China Sea and east of the Philippines' Luzon Island.
Tokyo issued a safety warning for ships in the area on those dates because of the possible risks from falling debris. Japan's coast guard coordinates and distributes maritime safety information in East Asia, which is likely the reason it was the recipient of North Korea's notice.
To launch a satellite into space, North Korea would have to use long-range missile technology banned by UN Security Council resolutions.
Its past launches of Earth observation satellites were seen as disguised missile tests.
Japan has already been on standby for falling missile debris from North Korean launches earlier this year and has deployed missile defence systems such as PAC-3 and ship-to-air interceptors in southwestern Japan.
Japan's Prime Minister Fumio Kishida said he instructed officials to do their utmost to gather and analyze information related to the launch and inform people about it.
Advertisement
The new Emirates Premium Economy has arrived on the latest Emirates A380
Get the best value from your summer holiday with exclusive offers and discounts across Dubai and the UAE with Emirates Pass