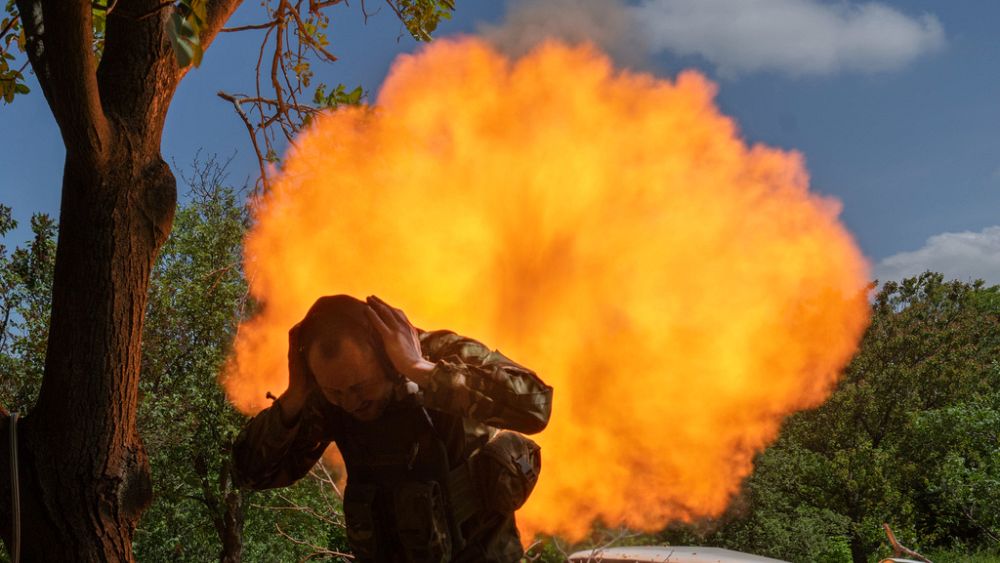 Prigozhin blames drone attacks on Russian senior officials
Wagner chief Yevgeny Prigozhin has blamed the latest Moscow drone attacks on senior Russian military officers living in the suburbs.  
In a message posted on Telegram, the head of Russia's paramilitary group pinpointed the failures of Russia's defence ministry that allowed the drones to reach Moscow. 
"How dare you allow the drones to reach Moscow?" Prigizhin said in his regular aggressive tone. 
"And what do ordinary people do when drones with explosives crash into their windows?" he continued. 
Prigozhin has been vocal about the Russian military and political elite ever since he revealed that the Kremlin had not been doing enough to help the mercenary group in the battle of Bakhmut. 
On the other hand, Russian President Vladimir Putin blamed Ukraine for the drone attacks, accusing the opposition of targeting civilians to evoke mass scare. 
The Russian government has blamed the "terrorist attacks" on Ukraine, while Kyiv has denied its involvement. 
New US aid package to include ammunition
A US military aid package for Ukraine that is expected to be announced this week will total up to 280 million euros and will include additional munitions for drones, US officials said on Tuesday. 
The drone ammunition comes after new attacks by unmanned aircraft targeted Moscow on Tuesday. 
A US defence official told the AP that the drone strikes would not affect the weapons aid packages the US is providing Ukraine, including drone ammunition.
The new aid package comes at a tense moment in the war, with the latest drone attack following Russia's seizure of the eastern Ukrainian city of Bakhmut after a nine-month battle.
Ukraine is also showing signs that its long-awaited spring counteroffensive may already be underway.
The US, however, has maintained that an agreement is in place with Ukraine for not using any US-provided drones to be used in attacks targeted at Russia. 
US officials did not provide details on the drone munitions in the new aid package or specify which unmanned aircraft would use them. 
UN nuclear chief urges to ban attacks at nuclear plant
UN nuclear chief urged Russia and Ukraine to ban attacks on Europe's largest nuclear plant to "avoid the danger of a catastrophic incident" on Tuesday. 
Rafael Grossi said that the world is fortunate that a nuclear accident hasn't happened already at the Zaporizhzhia nuclear power plant in his address to the UN Security Council. 
Grossi asked the 15 Security Council members to support the five principles, stressing that they are "to no one's detriment and to everyone's benefit."
Ukraine's UN Ambassador Sergiy Kyslytsya accused Russia of continuing "to actively use the nuclear plant for military purposes." 
He claimed 500 Russian military personnel are at the plant along with heavy weapons, munitions and explosives.
"The threat of dangerous accident as a result of these irresponsible and criminal actions hangs over us," he said.
Ukraine takes "note" of Grossi's five principles but urges him to add several more, he added, starting with the withdrawal of all Russian personnel from the Zaporizhzhia plant.
Russia's UN Ambassador Vassily Nebenzia denied that Russia has ever attacked the Zaporizhzhia plant, placed heavy weapons there or stationed military personnel.
He accused Ukraine of shelling the plant and said "Russia will take the most severe measures" to respond to any Ukraine attack.
Advertisement
The new Emirates Premium Economy has arrived on the latest Emirates A380
Get the best value from your summer holiday with exclusive offers and discounts across Dubai and the UAE with Emirates Pass