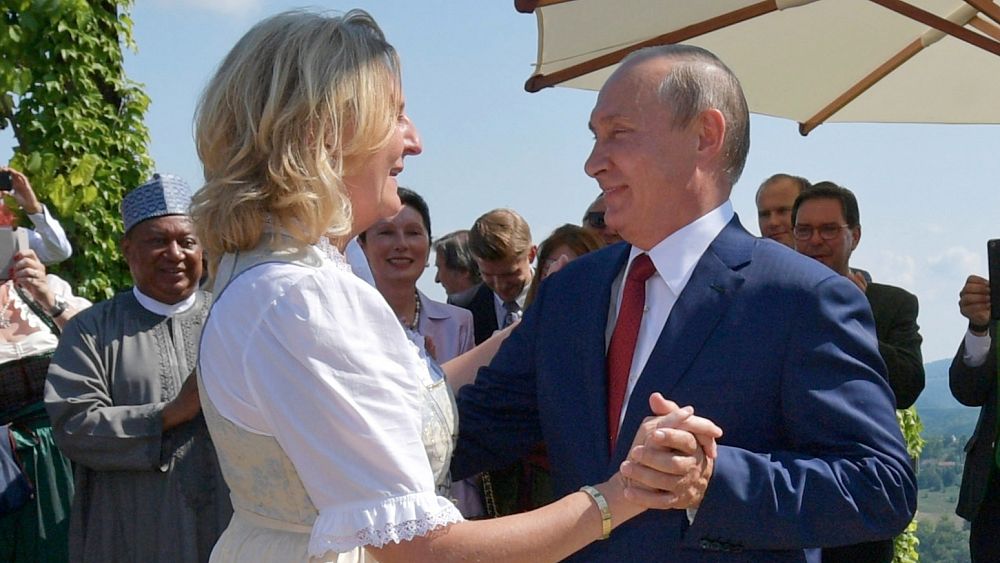 Several Russian websites have circulated a video of former Austrian Foreign Minister Karin Kneissl, wearing a flowing blue skirt and belted white shirt, extolling the charms of the Russian village of Petrushovo at a local summer festival.
ADVERTISEMENT
"This is my world," she said standing in front of a group of Russian children, insisting that she feels at home among the "chickens, ducks and goats" in the village located in the Ryazan Oblast, southeast of Moscow.
"I lived in a small village in Austria," she continued, speaking Russian.
Russian media outlets cited her as saying she booked her stay for a month and that she will decide what she does "after that" and declined to say anything about what her plans were for the future.
"I like it here, this village is very nice. I started working, continue teaching and learning, writing my books, learning the language. I had to leave my old life, start all over again, and at 60 it's not easy," she is cited as having told local outlets.
According to Austrian media reports, her book will be about the current political situation in Europe.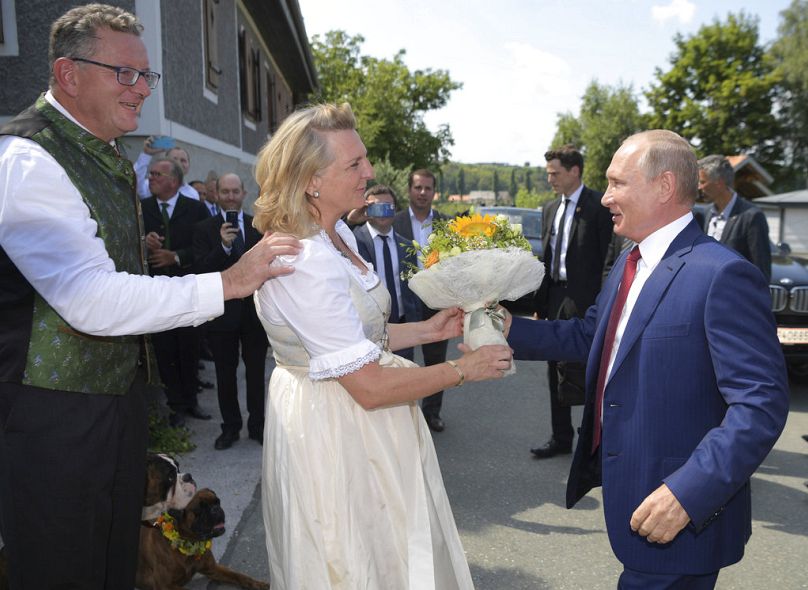 In Putin's warm embrace
Kneissl was Austria's foreign minister from 2017 to 2019, and made headlines when she invited Russian President Vladimir Putin to her wedding in 2018 in a ceremony in the town of Gamlitz.
She danced with Putin and performed a deep curtsy at the wedding, a move widely criticised due to her top position in Austria's government at the time and the criticism of Putin in the West due to human rights abuses and allegations of Russian interference in US elections.
When a vote of no-confidence ousted the government of Prime Minister Sebastian Kurz, she left political office and subsequently began contributing to Russian government news outlet RT, formerly Russia Today.
Media reports claimed that she had been appointed to the board of Rosneft, a petroleum refining and distribution company, in 2021.
While she first dismissed US intelligence reports indicating that the Kremlin was planning an invasion of Ukraine in early 2022, she subsequently resigned from Rosneft in May of last year.
Since then she keeps appearing at international conferences and forums helmed or supported by Russia, such as the Russia-Africa Summit in St. Petersburg in July, and has claimed she feels like a "political refugee".
ADVERTISEMENT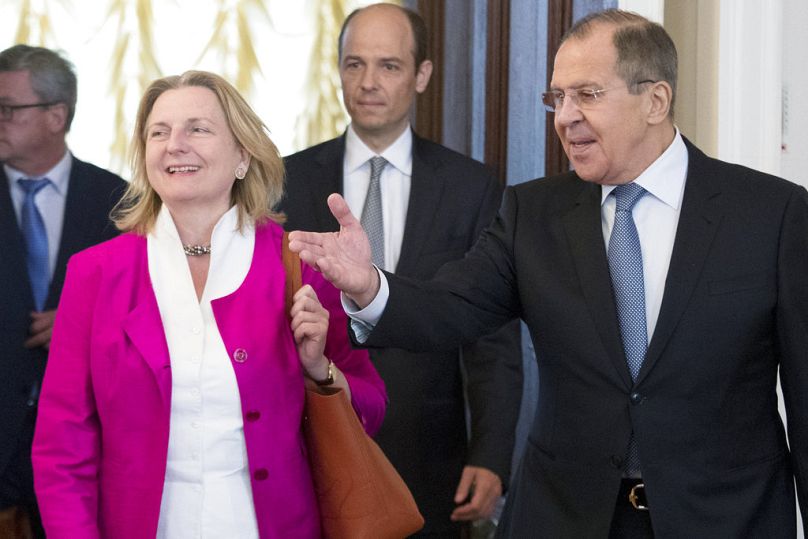 Russia's fellow travelers in Europe
Kneissl is most often compared to former German Chancellor Gerhard Schröder, who after leaving government as a successful social-democratic leader in 2005 spent most of his time either working or lobbying for Russia's biggest companies, including Gazprom, Rosneft and NordStream AG.
While Austria has largely cut off its affiliation with Kneissl, Schröder continues to be a member of Germany's Social Democratic Party of Germany, currently part of the ruling coalition in the country led by Chancellor Olaf Scholz.
Scholz has led one of Germany's most monumental shifts in policy towards Russia and supported supplying Ukraine with weapons, including Leopard tanks, yet he disagreed with an EU call to put Schröder on the bloc's list of sanctioned individuals.
Schröder's privileges as a former German politician, such as office space and staff in Berlin, were stripped after the launch of the full-scale invasion of Ukraine. He launched a suit against the Bundestag to have these services reinstated.
Other European leaders, such as the recently deceased former Prime Ministery of Italy Silvio Berlusconi and Hungary's Prime Minister Viktor Orban, often end up on Putin's mailing list, receiving the Kremlin's official Christmas and New Year's greetings.
ADVERTISEMENT
According to a statement from a university in St. Petersburg, Kneissl will lead the newly established GORKI center, which is reported to be short for "Geopolitical Observatory for Russia's Key Issues," and will combine "academic potential with… experience in diplomatic activity.
Advertisement
The new Emirates Premium Economy has arrived on the latest Emirates A380
Get the best value from your summer holiday with exclusive offers and discounts across Dubai and the UAE with Emirates Pass