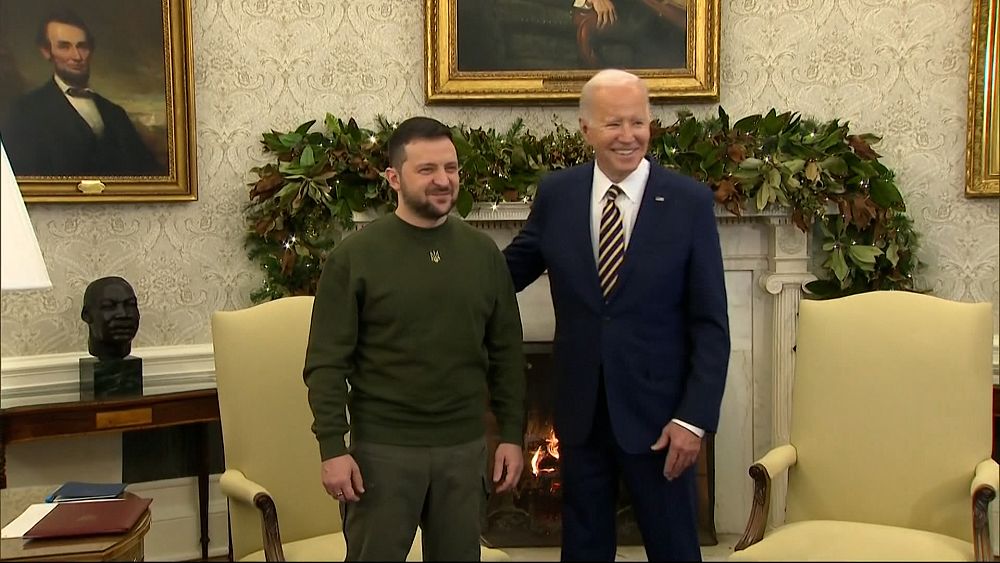 Ukrainian President Volodymyr Zelenskyy is expected at the White House and on Capitol Hill next week as he visits the US during the United Nations General Assembly.
Zelenskyy's trip comes as Congress is debating President Joe Biden's request to provide as much as $24 billion (around €24 billion) in military and humanitarian aid for Ukraine as it fights the Russian invasion.
Jake Sullivan, the president's national security adviser, on Friday confirmed that the US president will host Zelenskyy at the White House on Thursday. It will mark the third time that Biden and the Ukrainian leader have met at the White House.
"It certainly comes at a critical time, as Russia desperately seeks help from countries like North Korea for its brutal war in Ukraine, as Ukrainian forces continue to make progress in their counteroffensive, and just after the next Ukraine defence contact group meeting that (Defence) Secretary (Lloyd) Austin is organising with dozens of our allies and partners in Europe earlier next week," Sullivan said during a press briefing at the White House on Friday.
Sullivan also confirmed Zelenskyy will visit the Capitol.
"I think he's looking forward to the opportunity not just to see President Biden here at the White House, but also to see congressional leaders from both parties to make the case that the United States has been a great friend and partner to Ukraine throughout this entire brutal war," he said.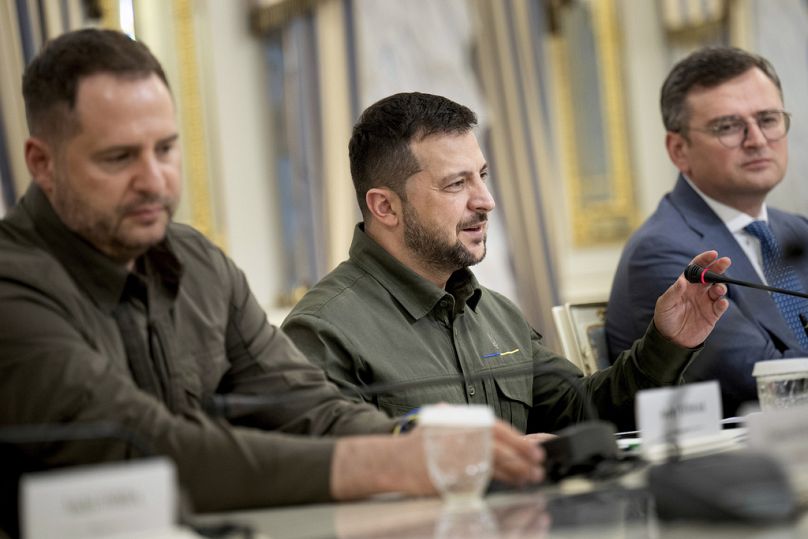 The Ukrainian president made a wartime visit to Washington in December 2022 and delivered an impassioned address to a joint meeting of Congress. At the time it was his first known trip outside his country since Russia invaded in February of that year.
In his speech to cheering lawmakers, Zelenskyy thanked Americans for helping to fund the war effort and said that the money is "not charity," but an "investment" in global security and democracy.
United Nations General Assembly
Details of Zelenskyy's visit next week were first reported by Punchbowl News. He is expected to travel to Washington after meeting world leaders at the United Nations General Assembly in New York.
Meanwhile, the Treasury and State departments announced they were imposing new sanctions on more than 150 individuals and entities connected with Russia's invasion of Ukraine.
Treasury Secretary Janet Yellen said the US was "continuing our relentless work to target Russia's military supply chains and deprive (Russian President Vladimir) Putin of the equipment, technology, and services he needs to wage his barbaric war on Ukraine."
New military aid package for Ukraine
Congress is increasingly divided over providing additional funding for Ukraine as the war is well into its second year. Biden has sought a package of $13.1 billion in additional military aid for Ukraine and $8.5 billion for humanitarian support. It also includes $2.3 billion for financing and to catalyse donors through the World Bank.
But conservative Republican lawmakers have been pushing for broad federal spending cuts and some of those allied with Donald Trump, the former president, are specifically looking to stop money to Ukraine.
Congress is working to pass its annual appropriations bills before a 30 September deadline to keep the US government running.
Advertisement
The new Emirates Premium Economy has arrived on the latest Emirates A380
Get the best value from your summer holiday with exclusive offers and discounts across Dubai and the UAE with Emirates Pass